Of the more than 540 shootings that occurred over July 4th weekend, at least 104 of them occurred in Chicago, leading one Chicago alderman to call the city a "War Zone".
Crime and violence are not exactly foreign to the city of Chicago. Like other large urban cities, Chicago has a high crime rate, a good deal of it charactered by violence. However, this year the amount of crime and violence seems to have skyrocketed.
According to Chicago Police Department figures, homicides in 2021 have increased by 30 percent from 2019 along with an almost 60 percent jump in shootings over the same period. Police Superintendent David Brown admitted at a news conference that shootings in Chicago are up 17 percent and homicides are up five percent compared to the same time last year, even taking into account the violence that occurred last summer after the death of George Floyd.
July 4th weekend always has violence as alcohol and heat mix together to increase short tempers and arguments. Add guns to this mix and it becomes a deadly affair. This July 4th in Chicago was no exception, in fact it was one of the worst weekends in recent history for shootings, including fatal ones.
At least 104 people were shot in Chicago over the holiday weekend with 18 people killed, 6 of which were children. Two police officers were among those injured. During the same period last year, it was reported that 87 people were shot and 17 people were killed.
The Chicago police were prepared ahead of time for a violent weekend with Police Superintendent David Brown stating that all days off were cancelled and all 12,000 police officers on the force would be working 12 hour shifts through the weekend. Unfortunately, it appears that police planning for the weekend didn't pay off in terms of limiting the growing number of violent and deadly incidents in the city.
On Monday Chicago Alderman Anthony Napolitano responded to the violent Fourth of July by calling the city a "war zone." He strongly criticized leaders, especially Mayor Lori Lightfoot, for the continued increase in crime.
"We are averaging over 6,000 people shot over the last 18 months," Napolitano said. Alderman Napolitano is also a former Chicago police officer.
Violent weekends are not unusual in Chicago, nor are the excuses from leaders after they occur. Following a particularly bloody weekend in June during which 65 people were shot, ten were killed, and one woman was stabbed in just over 48 hours, Mayor Lori Lightfoot outraged many when she stated that as of June there was "a downward trend in both homicides and shootings.
"We're seeing a downward trajectory," Lightfoot said, "where other cities are continuing to see a climb. Now, I'm the first to tell you that's cold comfort to a single person that's been shot, a single person who's been killed." The Chicago Police Superintendent David Brown, echoed the mayor's assertion that crime is decreasing.
However, the facts don't exactly bear that out. While there were fewer shootings in Chicago in the month of June compared to the last June claiming this indicates a downward trend in violence ignores the fact that for the year, crime is actually trending up, with a 5 percent increase in murders compared to last year according to data from Chicago City Hall. It also fails to take into account the numerous protests against police brutality that continued to occur in June last year, inflating the number of incidence. If the trend continues, 2021 will be the cities deadliest year in over a decade
Lightfoot has been repeatedly called out for not keeping residents safe, in particular for her failure to reform the Chicago Police Department, one of the main issues she ran on. Two years into her term, with Chicago facing what will likely be a tumultuous summer as crime levels hit new highs, critics say that Lightfoot has not only been unsuccessful in living up to her campaign promises, but that she is heading for a credibility catastrophe that she may not be capable of overcoming.
Part of this credibility crisis is resulting from Lightfoot's refusal to accept any kind of responsibility for the violent crime that is occurring in Chicago. Instead, she has given a host of excuses, including putting the blame on Donald Trump for inciting an atmosphere of violence as well as failing to offer federal help while he was in office, a claim that is false. Lightfoot has also blamed loose gun laws for the cities violent crime, claiming Chicago is surrounded by states and suburbs "that have very lax gun laws."
"We know that federally licensed gun dealers are selling to criminals and straw purchasers," Lightfoot said. "We know that because of our proximity to states like Indiana, Wisconsin and Michigan that…you can go across the border into these states, and if you've got the cash, you can buy literally military-grade weapons of any quantity and bring them back to Chicago."
Napolitano said this is calling her claims "pure nonsense." He added, "We have the strongest and the strictest gun laws in the state," he said. He also pointed out that nearby towns have "nowhere near the amount of crime" that is found in Chicago.
Lightfoot has also claimed that the shutdown of the court system due to COVID is to blame for the spike in crime in the city. Several aldermen took to television to reject this claim, stating that the problem is a combination of rising inequality and distrust of the police.
Mary Wisniewski, spokesperson for Chief Judge Tim Evans, corrected the erroneous claim of the mayor, stating that Cook County judges have presided over both criminal and civil jury trials as well as evidentiary hearings, guilty pleas, bench trials, and other actions occurring in the criminal courts throughout the pandemic, either in person or through Zoom.
"The courts are not closed and haven't been closed," Wisniewski said
Additionally, proposals for a civilian oversight committee for the Chicago Police Department have continued to stall as Lightfoot has attempted to ram through her own proposal which would keep her primarily in control of the police department.
While the Chicago Mayor has been busy making excuses as crime in the city rises and deadly shootings continue to make the headlines every Monday, Illinois Governor J.B. Pritzker stepped up to the plate. He passed the the SAFE-T ACT last February, which will, in part, go into effect tomorrow. This law is intended to help dismantle "systemic racism," improve police efforts and increase the safety of all Illinois communities.
Some of the provisions that will go into effect tomorrow include the requirement for officers to provide life-saving measures whenever someone is hurt, even if they are hurt by another officer, and the requirement for officers to intervene it the observe another officer using "excessive or unauthorized force." In addition, the law gets rid of the cash-bond system beginning in 2023 and will require all police to wear body cameras by 2025.
It is hoped that after so many years of devastating violence, the residents of Chicago will finally begin to see a significant decrease in crime, murders and shootings, and be able to enjoy a more carefree life taking advantage of the positive things Chicago has to offer without constant fear.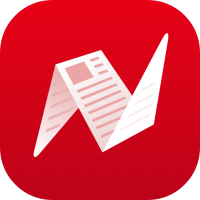 This is original content from NewsBreak's Creator Program. Join today to publish and share your own content.