Illinois's recent raise in the Minimum Wage to $15 an hour and offer of childcare support is hoped to help those at or below the poverty level return to work and earn a living wage.
When the pandemic arrived, it hit many people in Chicago hard. Even for those of us already working at home, we lost clients, contracts or projects, watching our income slowly drop then plummet. We worried about where our rent money would come from and how to put food on the table. We struggled to find new ways to make ends meet, sometimes having to make hard decisions like cutting meals down to two a day or selling off favorite belongings to try to get through the remaining months until a vaccine was developed.
Others had it harder, as they may already have had financial problems, now losing one or both incomes while caring for a family at the same time. They had to carefully consider where every dollar went, used food banks to ensure there was enough for their families to eat, trying to find online side hustles or small tasks they could do for a few extra dollars to keep the lights on.
Around half of Chicago residents surveyed for a poll at the height of the pandemic said the impact had resulted in serious financial problems, with Black and Latino families hit particularly hard. More than a third of those surveyed said they'd used up most of their savings, 25 percent reported having trouble paying their rent and about 20 percent reported skipping major bill payments so they're family would have enough to eat.
Now with the city beginning to reopen, there are new concerns. One of the biggest has to do with finding ways to make enough money that new and existing expenditures can be fully covered each month. For those living at or below the poverty line, it can be more expensive to leave home to go to work than to stay at home on unemployment. Leaving home usually means some kind of transportation cost whether this is vehicle maintenance or paying for mass transit. For families, there is often also the expense of child care. For many it doesn't make sense to return to work, if paying for childcare and other expenses costs more than the family is earning.
To try to ease some of these burdens, Chicago has established two important initiatives to help. First, Chicago's minimum wage was increased to $15 an hour for most workers on Thursday. This is four years prior to the state's set date to reach that amount.
This effort ensures a raise for an estimated 400,000 people in the city, according to officials. It also goes into effect for new jobs and new employees. People working at businesses that have at least 21 employees will be eligible for the $15 an hour minimum wage. For those working at businesses with less employees, they'll be guaranteed $14 an hour as a gradual increase to $15 an hour by the year 2023.
For domestic workers such as nannies and housekeepers, the minimum wage will be $15 an hour starting on Aug. 1. For tipped workers, the minimum wage will be raised to $8.40 or $9, depending on the size of the employer. Employers will be required to make up the difference if employees don't make the minimum wage with tips.
The second initiative aimed at helping workers return to work is subsidized child care. Starting July 1, the state of Illinois began offering child care for $1 a month for families at or below the poverty line. It caps the cost of childcare at 7 percent of a family's income.
Although employers posted more than 155,000 new jobs in Illinois last month, the unemployment rate remains at 6.7 percent. It is hoped that the increase in minimum wage combined with the child care subsidy will help encourage those who were unable to go back to work because of wages that would be lower than unemployment or the inability to pay for childcare to return to work.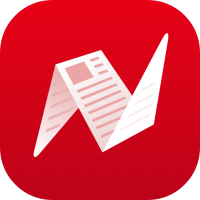 This is original content from NewsBreak's Creator Program. Join today to publish and share your own content.