Police concerned about further surge in gun violence over summer with the number of illegal guns on the streets and high-capacity drum magazines.
My move to Chicago happened very quickly with little time to think about what I was doing. I didn't know hardly anything about the city except it wasn't on the east coast, it was on one of the Great Lakes, and it had a bad history of violence, and political and police corruption.
I had thought the days of Al Capone were long in the past however, so upon moving I was very taken aback by the number of shootings that occur all over the city on a regular basis. Everywhere else I lived, when you heard a sudden retort, the only thing you thought was "Car backfire." In Chicago, you think, "Gunshot! Get away from the windows!" And that's in even decent neighborhoods.
While things were bad before the pandemic, with practically everyone knowing what it felt like to hear about a shooting and realize you hadn't been far when it happened, I at least, didn't dread the reports of large numbers of gunshot victims every Monday morning. Then came 2020, the pandemic, social isolation and more gun violence than the city had seen in all but one year in over two decades.
With the pandemic and everything that came along with it, I was aware of reports of bloodshed, but there were so many other things to worry about, these didn't resonate as much with me, at least until the end of the year. Then the numbers hit me square between the eyes.
After three years of decreasing homicide totals in Chicago, 2020 finished with 769 homicides. This was 274 more murders than the previous year and the most since the 784 homicides that occurred in 2016. There were also 4,033 shooting victims last year, compared to 2,598 the year before. Of these victims, 875 died.
According to Natalia Derevyanny, Spokeswoman for the Cook County Medical Examiner's office, that is the highest number of gun-related homicides by far that the city has ever had. It's difficult for such numbers not to frighten people, especially when there are issues with wrongful police shootings occurring simultaneously, and when much of the year people were required to shelter at home because of the pandemic.
Given these numbers, it was hoped by the people of Chicago that something would be done to decrease the number of innocent victims being shot in 2021. But not only does that not appear to be the case, this year the number of those who are injured or killed because of gun violence is continuing to increase, with the number of mass shootings quickly rising into the double digits.
One mass shooting at a warehouse party on Chicago's South Side which ended 15 shot and two dead which occured on March 16th, was dubbed "the biggest US mass shooting of 2021."
This could have been because no one could imagine another one worse than this taking place despite there still being nine months of the year left. Yet as Chicago has had one mass shooting after another, with more than one weekend having multiple such shootings, this optimism quickly faded.
This past weekend, however was the most violent weekend for Chicago in 2021, which is saying a lot. From Friday night through Sunday night there were no fewer than four mass shootings that occurred on the South Side of Chicago. During this time 78 people were shot in the city, with at least a third of them occurring in one of four mass shootings.
On Friday night at 11:48 pm two men and two women were shot by someone who pulled up next to them on a moped. One of the men was in critical condition. At 5:30 am Saturday morning, four men got into an argument with a fifth man who shot them. One died. Around 8:45 pm Sunday night, a black vehicle passed by a woman and four men and someone inside the vehicle shot them all. The woman died. A few hours later just before 11:00pm, 11 people were shot, one fatally, in a fourth mass shooting.
The city was devasted just a few weeks ago, when there were two mass shootings occurred only days apart. On Tuesday June 16th, five people died and four others were injured in a mass shooting in Chicago's Englewood neighborhood. Just three days before, another mass shooting in Chicago left one woman dead and nine others wounded.
With two days left in the month, Chicago has had at least ten mass shootings in June alone. The situation has become so dire that Chicago Mayor Lori Lightfoot, appealed to the White House asking for help.
Explanations for the incredibly high number of multiple shootings this year in Chicago are not easy to find. They are likely due to several different complex causes. Some of the violence is believed to be linked to gang warfare and retaliation.
Another big factor believed to be leading to some of these shootings is the number of illegal guns that are finding their way onto Chicago streets, likely from nearby states. In an effort to stem the flow of illegal guns, the city of Chicago filed a lawsuit against a northwest Indiana gun shop in April, which claimed that the owners of the store have sold possibly thousands of guns to arms traffickers and straw purchasers who've transported the weapons to Chicago and sold them to convicted felons and drug dealers. The lawsuit asserts that the store is one of the largest out-of-state sellers of guns used in crimes in Chicago.
Additionally, police in Chicago are seeing a swell in crime guns which are specially outfitted to spray a huge number of bullets in just a few seconds. When I saw some of the tweets that have been posted recently by the Chicago Police Department, my earlier assumption that the days of Al Capone are gone evaporated. These guns look just like the old Tommy guns that Capone and his thugs once used in their terror spree in Chicago.
The 2021 versions of the menacing looking firearms have what are called drum magazines that can hold 60 to 100 rounds of ammunition and more. According to police the high-capacity magazines are popular these days with Chicago drug gangs.
Watch this report which describes these high capacity magazine attachments:
President Biden wants to ban the public sale of these types of high capacity gun attachments. As part of the announcement last week about his new anti-violence proposal, he stated that nobody needs a weapon that can fire 30, 40 or 100 rounds in 2-3 seconds.
For the police the biggest concern as these drum magazines are appearing at more crime scenes is that they make many guns harder to aim, increasing the risk that innocent bystanders will be hurt or killed even when the attack is intended to be targeted.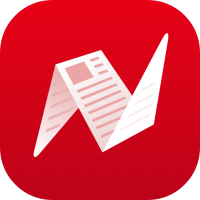 This is original content from NewsBreak's Creator Program. Join today to publish and share your own content.