Navy pier will not have fireworks on July 4th, but here are some of the places that will have them.
Late yesterday afternoon, Navy Pier announced its program for the Fourth of July, and their famous fireworks display is not listed. A statement about the show was issued as follows:
"Planning for this celebration would have needed to begin in March to procure necessary regional and federal security resources and develop a comprehensive plan to safeguard the wellbeing of the more than 100,000 guests who visit the Pier that day in anticipation of the only formal fireworks show in the city. Given the short lead time following the recent announcement of Illinois and Chicago's respective Phase 5 reopening plans, the Pier was unable to begin preparations in time to ensure a successful celebration this year."
On Labor Day 2020, Navy Pier was closed down in an attempt to limit the "financial impact" of the pandemic on the organization and businesses run from there.
Following "Navy Pier's longest closure in recent history" it began a phased reopening starting on April 30, 2021. While it was hoped after being canceled last year, that the July 4th fireworks display would be held this summer, yesterday's announcement indicated that wouldn't be the case. Navy Pier has put on a shortened version of their popular fireworks show on Wednesdays and Fridays from Memorial Day through Labor Day this year. However, concerns over the crowds that normally gather for July 4th, and the expense involved in preparing for them led to the decision not to hold the yearly display this summer.
Fans looking forward to the show should not be too disappointed however, as there will still be plenty of entertainment to enjoy. Their schedule for July 3rd and July 4th includes:
July 3
2:00-4:30 p.m.: Fernando Jones & My Band! at the Beer Garden
3:00 p.m.: Meadows Dance Collective at Wave Wall Platform
5:00-7:00 p.m.: DJ Duane Powell at Wave Wall Platform
5:30-8:00 p.m.: Nathan Graham at the Beer Garden
9:00-11:30 p.m.: Sixteen Candles at the Beer Garden
July 4
1:00-2:00 p.m.: OSTON at the Beer Garden
3:00-5:30 p.m.: The Shade at the Beer Garden
6:30-9:00 p.m.: Creedence Revived at the Beer Garden
Restaurants and bars will be opened and many of their cruises and tours will also be available.
Locations Within Close to Chicago Where Fireworks Are Still Happening for July 4th
If you still have your heart set on watching fireworks to celebrate this July 4th here are some places that are still having fireworks displays that are within about an hour's drive of Chicago.
Downers Grove –Time: 9:30pm, Location: 75th Street and Lemont Road, Cost: Free
Although the annual Downers Grove'sl 4th of July parade has been canceled, you can still watch a spectacular fireworks. display at 9:30pm.
Glen Ellen – Time: Dusk (Around 9:00pm), Location: Glen Ellen Park, Cost: Free
The 4th of July celebrations will begin with a parade at noon, which will start downtown and travel to Lake Ellyn Park. The fireworks are scheduled to start begin at dusk (around 9:00pm) but you can set out a blanket as early as 6am provided you don't use rocks or stakes to hold it down.
Lake Forest – Time: Gates open at 5:00pm, fireworks scheduled for 9:40pm Location: Deerpath Community Park, Cost: General public $30, Lake Forest and Lake bluff residents $20, children under 5 free
Popular '80s cover band Sixteen Candles will headline annual event, with local band Hello Weekend to open. Be advised, the event is limited to 4,000 people this year, so it's best to get your tickets early.
Mt. Prospect Time: Fireworks displays begin at 9:00pm. See schedule for other events. Location: Melas Park Cost: Fireworks free, Unlimited rides $25-$30
There will be a half-hour two firework displays starting at 9pm as part of the Independence Day celebrations put on by the local Lions Club on July 4th. If you'd like to catch some fireworks earlier, you can also attend a half hour show on June 30th at 9pm. You can also enjoy a lot of other events between the two dates including concerts, carnival games and rides. A complete scheduled can be round here.
Glenview Time: Fireworks 9:15 pm, Location: Gallery Park, Cost: Free
If you want something different this year, try Glenview's "reverse" parade to be held at Community Park West, where you can drive through a display of decorated floats starting at noon on July 4. Then go to Gallery Park at 5:30pm for a DJ-led dance party, and end the day with a 26-minute fireworks show with synchronized music. There will also be a bike parade you and your family can participate in on July 3rd.
Naperville Time: Dusk (around 9:00pm), Location: Frontier Park, Cost: Free
Fireworks are the closing event for The Naperville Salute, an Independence Day Celebration focusing on veterans which continues for three days featuring live music, food and games.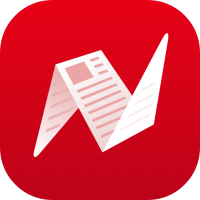 This is original content from NewsBreak's Creator Program. Join today to publish and share your own content.