The CTU vows to fight decision, criticizing mayor for declaring racism a public health crisis and prioritizing underserved communities, then cutting CPS positions in those same communities when almost $2 billion in federal education funds were allocated to Chicago Public Schools.
It has been a grueling pandemic dependent school year for Chicago Public Schools (CPS) which has pushed parents, students and teachers to the edge of sanity. But today it is finally coming to an end as school adjourns for what everyone agrees is a much-needed summer vacation.
For some this ends 10 months of remote classes with the technological difficulties that were unavoidable with suddenly switching to online learning with inadequate preparation on the parts of the school system as well as the students. Some families made the decision to send their children back to in person learning in January but this didn't come close to approximating a normal school year or half year.
These difficulties were heightened during the months when the Chicago Teachers Union and Mayor Lori Lightfoot fought over plans for school re-openings which came close to resulting in the second strike since the end of 2019. Problems continue over the issue of an elected school board which, despite losing, Lightfoot has promised to continue fighting in order to establish a hybrid board which allows her to appoint a certain number of members.
Yet even with all of these problems, parents are excited about the year being over and the possibility of resuming a more regular in-class set up for the new school year. Families are relieved to be putting the pandemic altered learning experience behind them and hope that any deficits that may have resulted from the interruptions to their children's learning can be made up next year.
Concerns about children falling behind came as only about 11 percent of parents of high school students and 26 percent of parents of prekindergarten through eighth grade students felt comfortable sending their children back to in person learning environments according to recent district data.
This data also demonstrated that for both virtual and in person learning black students had the highest absence rate which was about 11 percent compared with 6.6 percent in Latino students and 3.6 percent in white students. For high school students these numbers were even more notable an absentee rate of 25.6 percent in black students, 18.5 percent in Latino students and 10 percent for white students. Officials point to a lack of technology, transportation, lack of child care for younger siblings and the need for all adults in the household to work, found in students experiencing poverty and homelessness, being placed in special ed classes or inadequate financial support.
In addition to advocating for supporting staffing in traditional areas for schools in at-need communities, CTU officials were concerned about mental health and outreach. The felt it was imperative for CPS to hire at least 500 additional social workers and counselors in 2021-22 to provide mental health recovery needs to students who have experienced trauma, and to help support the needs of students in every school with at least 80 percent low-income student population.
CTU also pushed for onboarding hundreds of new parent liaisons to conduct home visits to reach students and families that have been disconnected because of the pandemic, and to continue to serve as advocates once schools fully reopen for in-person learning.
However, instead of considering these recommendations, just as hopes are high for being able to return to a more normal school structure where students needs are more fully met, CPS has announced the layoff of 443 teachers and support staff. Families are worried, especially those with students in a vulnerable population and the members of the Chicago Teacher's Union (CTU) are outraged.
CTU officials have raised the question of why the city is cutting jobs in underserved communities during the pandemic, when close to $2 billion in federal education funds have been awarded to Chicago Public Schools. The Union has called Lightfoot's CPS Team plan to lay off educators and support staff in city's hardest-hit South and West Side neighborhoods, in a pandemic "unnecessary, dangerous and cruel."
In a statement issued on Monday, CTU President Sharkey stated, "The mayor continues to be a walking contradiction through her actions, and a classic example of how symbolic gestures ring hollow. On Friday, she declared racism to be a public health crisis in many Chicago communities disproportionately burdened with poverty, unemployment, housing insecurity and violence. Today, she's destabilizing those same communities by laying off educators at neighborhood schools."
He went on to add, "These workers were so essential a year ago that the mayor and CPS tried to force them back before school safety guardrails were in place. Yet today, they're disposable."
Union officials are stating that they will oppose every single layoff using language that suggests that some could retaliatory and telling those you have been laid off to contact their field rep immediately so that they can start legal proceedings and the grievance process.
See the complete CTU statement here.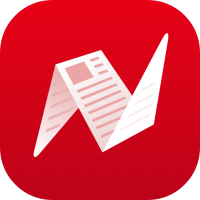 This is original content from NewsBreak's Creator Program. Join today to publish and share your own content.