The National Weather Service confirmed that massive storms and at least one tornado moved through Naperville, Woodridge and Darien late Sunday night devasting the area.
A tornado touched down causing heavy damage in DuPage County late Sunday night with at least nine people being hospitalized for injuries. The line of severe storms resulted in heavy rains and damaging winds that continued even after the tornado warnings were lifted.
The large tornado in southern DuPage County was both indicated by radar and reported by local storm spotters a little after 11:00 p.m. Sunday night. The National Weather Service is expected to confirm its strength and path Monday afternoon although it has initially been reported to have moved from West to East.
Tornado warnings were issued Sunday night for large parts of the Chicago area including Southern Kane, Northern Cook and Northern DuPage counties along with an area extremely close to O'Hare International Airport.
A tornado first spotted in Naperville which damaged homes and led to a number of injuries, moved into Woodridge and then into Darien. Despite the tornado warnings later being dropped, severe storms continued in those areas into the early hours of Monday morning.
Considering the amount and severity of the damage, meteorologists have suggested that the tornado likely would be classified as an EF2, or EF3 which translates into wind speeds of 111 to 165 mph. They also said it could have traveled as far as 15 miles.
A tornado warning was issued earlier for southern Kane and northwest DuPage counties, and another for northern Cook and northeast DuPage counties – very close to O'Hare International Airport. Later a similar warning was issued for northwest Will, southern DuPage, and south-central Cook counties just before the tornado touched down.
Around midnight, a new tornado warning was given for east and central Will County in Illinois and Lake County, southwest Porter County, northeast Newton County, and northwest Jasper County in Indiana. Soon after, yet another warning was issued for Porter County when a tornado was spotted in Chesterton, Indiana, moving east at 60 mph.
Severe thunderstorm warnings remained in effect into the early hours of Monday morning, and the wind and rain caused flooding and additional damage.
According to the Naperville fire chief, over 130 homes were damaged. Some had windows blown out, others had roofs destroyed and some lost entire walls. Many people living in the area will not be permitted to move back into their homes until repairs are made. More than 20 homes will have to be demolished as there is too much foundational damage to be able to safely rebuild them.
Two people in Naperville had to be rescued while the storm raged, and one is now in critical condition. They were among six people who were hospitalized from the city. Mark Puknaitis, Chief of the Naperville Fire Department, said that while it is a terrible day for Naperville, it could have been much worse.
"When you look at the destruction that occurred over the area, it's amazing that we can stand here and report that we only had eight people that were transported to hospital," Puknaitis said. He added, "I will tell you the people in this community came together for each other. They came out supported everybody. In the attitudes and the perseverance of people in this neighborhood, I can't say enough about."
Naperville Mayor Steve Chirico said many people have offered financial and other types of donations to help people affected by the tornado. Chirico added that anyone one wishing to help can go to the City of Naperville's website where the information is posted.
The story in Woodbridge is similar, according to authorities, with three people transported to hospitals with injuries and more than 75 homes damaged. More damage was reported in Darien, where the tornado traveled to on its destructive path after Woodbridge, though no injuries were reported.
Downed power lines have led to over 20,000 ComEd customers being left without power. Crews are working around the clock to restore power to all customers as soon as possible.
Governor Pritzker Sends State Emergency Officials to Chicago Suburbs Hit by Massive Tornado
Illinois Governor J.B. Pritzker has contacted officials in each community with offers of help. "Last night's tornadoes in the suburbs near Chicago were a reminder to prepare ahead of time for severe weather. I've reached out to local officials in the tornado's path to offer all available state resources to assist residents and help overcome damage," Pritzker wrote on social media. "My prayers are with those who were injured or lost property."
Pritzker stated that state emergency officials are already "on the ground" in the hardest-hit communities to coordinate assistance efforts with local first responders.
Get a first hand view of some of the storm damage in Naperville below: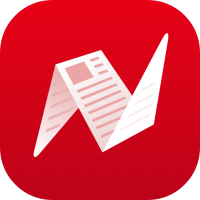 This is original content from NewsBreak's Creator Program. Join today to publish and share your own content.