The city of Chicago lawsuit states Westforth Sports store in NW Indiana is responsible for hundreds to thousands of illegal guns on city streets.
The city of Chicago filed a lawsuit against a northwest Indiana gun shop Monday, claiming the owners of the store have sold hundreds and possibly thousands of guns to arms traffickers and straw purchasers who've transported the weapons to Chicago and sold them to convicted felons and drug traffickers. The lawsuit, which was filed in the Cook County Circuit Court's Chancery Division, accuses the Indiana business Westforth Sports of "creating, exacerbating and sustaining a public nuisance that causes harm to the health, safety and well-being of Chicago residents." It claims that the store is one of the largest out-of-state sellers of guns used in crimes in Chicago.
Illegal guns in Chicago are a major problem for the city, with gun violence increasing over the past two decades. In 2020, the number of homicides and shootings in Chicago rose significantly, with the year being characterized by more bloodshed than in all but one year in over 20 years before. Homicide is the leading cause of death for black males ages 15 to 34 in Chicago, and the easy availability of guns is a contributing factor.
Chicago Police seize an illegal weapon about once every hour, most connected to gangs on the South and West sides. Authorities in the area attribute the heavy gun traffic to two reasons: Penalties for carrying these firearms aren't considered a deterrent and, according to police spokesman Anthony Guglielmi, suspects tell officers they "would rather be caught by police with a gun … than caught by a rival gang without one."
Chicago's gun problem isn't limited to gangs. An Urban Institute survey of young people in South and West Chicago neighborhoods with high levels of violence, found that one third of the young adults surveyed had carried a gun and half the young men had carried a gun, most illegally. Protection, for themselves, their families and their friends, was the overwhelming reason.
In addressing some of these statistics as they related to the number of illegal guns traced to Westforth Sports, the lawsuit against the shop stated:
"These eye-popping numbers are not the result of bad luck or coincidence or location. They are the natural and predictable outcome of a business model that ignores the federal laws and regulations that are intended to keep the public safe."
"This lawsuit is about addressing a major source of illegal guns recovered in our city, and it should send an unmistakable signal about our commitment to reducing gun violence and stopping gun trafficking," Chicago Mayor Lori Lightfoot stated. She added that the city of Chicago recovers more illegal guns than New York City and Los Angeles combined.
However, many have remarked that while trying to stem to flow of illegal guns into the city is a start, decreasing gun violence won't happen until the root of the problem is addressed. In order to stem the tide of gun violence in Chicago, experts say that policymakers need more insight into why young adults carry guns and what might deter them from doing so. Just taking away guns isn't the solution as so long as there is a demand, there will be those who supply illegal guns in the city.
When young adults were asked what might decrease gun carrying by those who are at high risk of becoming involved in gun violence, a greater police presence was not a common answer. Neither was removing illegal guns from the streets. Instead, those surveyed answered that there is a serious need for employment and addressing peer influences around gun carrying and use. They also mentioned the importance of addressing social norms and perceptions that encourage gun carrying.
The city of Chicago doesn't intend to shut the business down. Instead the lawsuit requests the appointment of a special master to oversee the store's operations for a period of five years to ensure that in the future it follows federal gun laws. The city is also asking for monetary damages. Chicago has been joined in the lawsuit by Everytown Law, the legal arm for Everytown for Gun Safety Support Fund, a group that seeks solutions to end gun violence.
Watch the latest coverage of the story:
Follow me to see more articles about Chicago.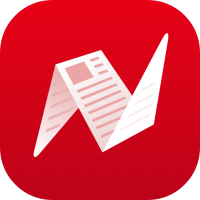 ...