Chicago city officials and community groups gather together for rallies and protests to condemn the violence against Chicago residents of Asian and Pacific Islander descent. [Includes resources for Asian Americans and Pacific Islanders]
Source: Tasnim News Agency (CC BY 4.0)
Chicago, IL Many in the Chicago area are feeling scared since the Atlanta, Georgia attack that resulted in eight deaths, most of them Asian and Asian American woman. This violence occurred just days after President Biden made a nationally televised appearance to condemn a recent surge in Asian American hate crimes in the U.S.
Cook County State's Attorney Kim Foxx and Cook County Board President Toni Preckwinkle were among hundreds of people who gathered in downtown Chicago over the weekend to rally against Asian-American and Pacific Islander hate. The rally occurred in response to the steady rise in hate crimes against the Asian-American community around the country and in Chicago specifically.
The Chinatown community in Chicago has been forced to face growing racist incidents, many blaming Asians especially the Chinese for the coronavirus. Mental health professionals report a significant increase in Asian Americans living in Chinatown who have pursued psychological help for a combination of problems regarding the COVID-19 pandemic and hate crimes.
Three Chinese-Americans who were killed in Chicago during the past few months were also remembered at the event, which included the deaths of two men in Chinatown in a February robbery and the death of a man in Bridgeport, a suburb, that happened during a carjacking.
In a statement, Rose Olea, President of the Chicago National Association of Asian American Professionals said:
"I am angry. And I am frustrated. Hearing about these hate crimes towards my Asian American community is unfortunately not new. We've been advocating against this violence for years – but this time our collective voices are so much louder because we are fed up with the status quo."
Protestors March in Chicago to Stop Asian Hate
The TEAACH Act
The rise in hate crimes against Asian-Americans and Island Pacific Americans in Chicago has led to a wider push for increased public safety in communities that are predominantly Asian. There is also advocacy aimed at increasing in education of Asian-American history through the The Teaching Equitable Asian American Community History (TEAACH) Act (HB 376) in the hopes that knowledge will breed understanding and tolerance.
The TEAACH Act which was proposed by Illinois Representative Jennifer Gong-Gershowitz, intends to portray a more comprehensive picture of our shared history by adding Asian American history to the Illinois School Code.
"Amends the Courses of Study Article of the School Code. Requires every public elementary school and high school to include in its curriculum a unit of instruction studying the events of Asian American history; contains provisions governing this instruction. Provides that the teaching of history of the United States shall include the study of the wrongful incarceration of Japanese Americans during World War II and the heroic service of the 100th Infantry Battalion and the 442nd Regimental Combat Team of the United States Army during World War II."
'Stop AAPI Hate', a national advocacy group that tracks hate crimes, has reported more than 3,700 incidents between March 2020 and February of this year. Over eleven percent of the incidents reported were physically violent.
Civil rights groups have suggested that former President Trump is in part to blame for the current trend, contributing strongly to it by continuously calling the coronavirus the "China virus" because that was where it was first found.
Resources for Asian Americans and Pacific Islanders in the Chicago Area
These five Chicago-area organizations provide mental health resources to the Asian American community (with descriptive quotes from the websites:
Asian Mental Health Collective
"The Asian Mental Health Collective aspires to make mental health easily available, approachable, and accessible to Asian communities worldwide."
"Over the past 20 years, the Asian Health Coalition has aimed to eliminate health disparities among Asian, Pacific Islander, African, and other communities of color by utilizing a collaborative partnership approach to support the development and implementation of culturally and linguistically appropriate health programs and initiatives."
"Since its beginnings in 1978, Asian Human Services (AHS) has delivered on a singular purpose: to ensure that every immigrant and refugee across Chicagoland has access to personalized support and services necessary to become prosperous members of society."
Midwest Asian Health Association
"MAHA community mental health clinic promotes public awareness about the mental health problems in the Asian American populations and provides community support, counseling services, and therapy."
"KAN-WIN'S mission is to eradicate gender-based violence, including domestic violence and sexual assault, especially for women and children across Asian American communities and beyond through culturally competent services, community engagement, and advocacy."
Other Resources
"The Deerfield Public Library stands with the Asian/Pacific American Librarians Association (APALA) in its recent statement condemning ongoing anti-Asian hate crimes that have permeated our country over the past year. Our Library strives to be a place of safety, inclusion, and diversity. We work to provide a respectful and welcoming space for civic discourse and the expression of diverse voices.. Our staff has put together a list of resources highlighting Asian American authors, Asian American experiences, and anti-racism"
The Asian American Resource and Cultural Center (AARCC) at the University of Illinois Chicago
"The AARCC supports the needs of Asian Americans at UIC and offers social, cultural, and educational programs to those interested in expanding their knowledge about Asian Americans." On the site you can:
Visit Virtual AARCC
Attend Cultural Programs and Events
Take a Course in Global Asian Studies
Learn More about Culture and Social Change
Asian Americans Advancing Justice, Chicago (AAAJC)
"AAAJC builds power through collective advocacy and organizing to achieve racial equity." There are a number of ways you can get involved with and benefit from this organization. They also have information about COVID resources for the community.
"AHS focuses on culturally comprehensive human services that help people become:
Midwest Asian Health Association
The Midwest Asian Health Association (MAHA) is a non-profit, 501 ©3 organization established in 2003 with a mission is to reduce health disparities for medically underserved, low-income populations in the Midwest through providing culturally sensitive and linguistically appropriate services, which include community outreach education, screening and immunization, linkage to care, mental health services, and research and policy advocacy. To serve its mission, MAHA collaborates with community-based organizations, health care providers, academic institutions, public health departments, and volunteers.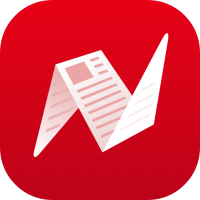 #StopAsianHate