Analyzing the case of Patricia Alatorre makes one feel sad and helpless. In this case, many factors are involved, but only one heinous ending: the cruel murder of a child whom her family and friends remember as brave and joyous.
Patricia, 13 years old, was reported missing by her family on July 2, 2020, after getting lost the night before in Bakersfield. Subsequently, Armando Cruz, 24 at the time, a resident of Inglewood, Los Angeles, was arrested.
According to a Univision publication, Cruz confessed to having met Alatorre on Social networks and having seen her twice in Bakersfield. The second time he committed the crime. Cruz described in detail how he killed the minor and how he disposed of her body.
A more than a year after announcing the event; The Kern County Grand Jury accused Armando Cruz, a resident of Inglewood, of more than 12 counts against him, including kidnapping, rape, and murder.
Reflection on this sad case
Some many theories and speculations can be presented about Patricia's encounters with her murderer. But nothing justifies such an evil act of a "person." However, it makes us reflect on many things.
Patricia was the youngest of eight siblings. She lived in one of the poorest places in Kern County, California, without her mother, who lived in Mexico. Extreme poverty, a dysfunctional family, lack of supervision, many things come to mind when atrocities like this happen.
Some educators and psychologists defend adolescents' privacy and that their parents should give them their space. Still, there is no doubt that social networks are a great danger for children and adolescents.
We know that it is almost impossible to prevent minors from using the Internet and all its resources; Thar is why it is essential to educate them on its correct use. Parents, guardians, schools, and the community must insatiably instruct the proper use of technology and warn of the great dangers of misusing it.
Sadly, Patricia can no longer be resurrected, but there are still hundreds of thousands of children who can be saved from the clutches of sexual predators and killers.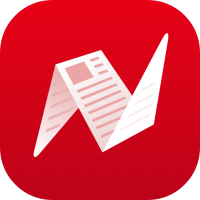 This is original content from NewsBreak's Creator Program. Join today to publish and share your own content.