Photo by Cottonbro from Pexeles
The popular social network TickTick, which went viral at the beginning of the pandemic in 2020, has achieved to capture the attention of everyone, but mainly the youngest. Famous for its challenges, this application has virtualized songs, dances, memes, and everything audiovisual.
Although the administrators of this social network strive to prevent their content from being violent, offensive, or dangerous, its users are always looking for a way to bypass its algorithm and make one or another risky challenge popular.
In this case, we will discuss a challenge that threatens stability and respect in American schools, including those in Los Angeles. It is about the challenge of slapping a teacher, recording it, and uploading it to that platform.
The California Teachers Association advises educators through their Facebook account to be careful. It also quotes:
"Slapping an educator, regardless of whether it results in injury, is assault and battery and is completely unacceptable. Recording in a classroom or on other school property without permission is illegal. In addition to possible serious damage to victims, a student perpetrator could face serious consequences, including expulsion or criminal prosecution".
Let's not take this as a simple game.
We know the strong influence of social networks on young people; Its content creators are called "influencers" precisely because they face challenges. Although authorities warned of other violent challenges and worked to prevent their execution, in any case, there have been events that have harmed the executor of the challenge and third parties.
The United States Department of Justice (DOJ) also indicated that other recent challenges incite students to commit vandalism in bathrooms of their schools. Highlighted that any act of violence or harassment towards a public servant or another citizen is a crime punishable, for which they can go to jail for minors.
"Those who dedicate their time and energy to ensuring that our children receive a proper education in a safe environment deserve to be able to do their jobs without fear for their safety." - Attorney General Garland.
Strengthen communication between parents and children.
Faced with this problem, which is not necessarily the fault of a mobile application, but of a lack of education and a character that allows itself to be influenced, psychologists and teachers ask parents to communicate more with their children.
Parents need to teach their sons that they must have a strong enough personality not to do something just because someone else asks them to do it or because it is "fashionable." At the same time, it is good to highlight that children's parents can also press charges in cases of vandalism of minors.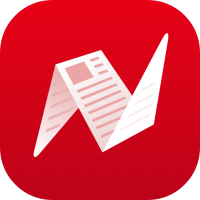 This is original content from NewsBreak's Creator Program. Join today to publish and share your own content.