This syndrome is related to the inability to perceive success or good work actions; instead, the feeling is of falsehood, as if everything achieved has been by sheer luck and has nothing to do with their ability, intelligence, or a good performance. Those who suffer it feel like a fraud.
Although the name imposter syndrome is not officially recognized as a mental health condition, it is a disorder that mainly affects women. However, men can also suffer from it.
According to publications made by CNBC and Forbes magazines, Washington DC is the city that has the highest percentage of businesswomen and entrepreneurs, exceeding the rate of other cities in the United States.
However, while there are no exact stats, this comes with the pressure to stand out, causing many of these successful women to feel like an actress performing a character mistakenly.
Even successful lawyer, writer, and former First Lady Michelle Obama admitted to having suffered from this nasty syndrome. The charismatic woman stated to Vogue Magazine, where she noted the following:
Imposter syndrome is so tough. For so long, women and girls have been told we don't belong in the classroom, boardroom, or any room where big decisions are being made."
So when we do manage to get into the room, we are still second-guessing ourselves, unsure if we really deserve our seat at the table.We doubt our judgment, our abilities, and your reasons for being where we are." ― Michelle Obama.
What characteristics do people with this disorder have in common?
People who suffer from this disorder can have several characteristics that identify them, although it is rarely shown externally; instead, whoever suffers it, endure the feeling of being an impostor alone. Some of these features are:
1. Attributing their success to external factors:
It is a permanent feeling they are false in intellectual terms, thinking that all their success has been by accident, do not feel worthy of their position, and believe that others deserve it more than they do.
2. Excessive dedication to the environment in which they work:
Since they don't feel like they own their success and need to prove themselves worthy, they become workaholics, not Rising to the Challenge.
According to Baida Gil, Author of the book "How to overcome the impostor syndrome," those who suffer it "have the feeling of never being up to the task; of not being good enough, competent, or capable; to be impostors, a fraud."
This causes those who suffer from it to avoid carrying out projects and challenges even though others understand that they can achieve it.
3. Don't value the praise of others for their excellent performance:
People living with imposter syndrome hardly value or accept any achievement as their own. On the contrary, being complimented by something rather affects them.
They attribute it to luck, that they managed to deceive others, or that they have not yet discovered their incompetence. It can become an upsetting experience that affects the quality of life.
4. Sabotage their success:
"I am not worthy," "I do not deserve this," "I am just a fraud." As they constantly think about this, unconsciously, they do not believe they can achieve something due to their intelligence or agility.
Due to this, they can produce low self-esteem, become ill, or even have anxiety attacks when facing a situation in which they do not believe they are capable.
How to get out of the abyss of feeling like a fraud?
Of course, it is possible to overcome this condition.
Like all psychological ailments, the first thing is to recognize that you have it. This cannot be resolved by magic. You must admit that you have a problem that needs to be understood and addressed.
You could do many things to improve:
Write down what your strengths are.
Congratulate yourself every time you know you did something right.
Write down the feeling of fraud every time you feel it, and try to identify why you have that feeling.
Talk to a friend who is mature enough to listen to you without judgment.
Now, in the situation of feeling like an impostor for a long time, instead of wanting to solve it yourself, you should seek help. After acknowledging that you have a problem, ideally, you should visit a mental health professional.
It is crucial to identify the problem and why you have that problem. Many causes could cause it, not only low self-esteem, such as being a perfectionist who has demanded a lot from you in your childhood, among many other things.
"The inability to open up to hope is what blocks trust, and blocked trust is the reason for blighted dreams."- Elizabeth Gilbert.
In many articles, we read that it is good to have "a little" of the impostor syndrome to avoid excess ego, with which you should disagree.
Human beings will always have different situations that will make them face themselves, but feeling that you are not enough is a fraud, phony when the reality is that you do an excellent job. It is not healthy or positive at all.
Being self-centered and feeling happy or grateful for the compliments of others or, better yet, for the compliments you gave yourself are totally different things.
Being valued is a merit that we all deserve to have. If you think you suffer from imposter syndrome, do not hesitate, seek help; we know that you can get out of that.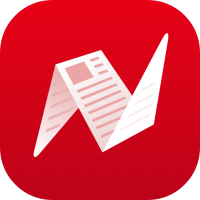 This is original content from NewsBreak's Creator Program. Join today to publish and share your own content.