Why can you be beautiful and not be able to keep a relationship?
The beauty that attracts rarely matches the beauty that makes you fall in love." -José Ortega y Gasset.
We know of men or women who are beautiful according to beauty standards imposed by society over the years and who even exceed these standards. However, many of these people are single or unable to keep a relationship, even if they want to have one.
Paradoxically, we also know people who are "not so graceful" according to the point of view of physical beauty; still, they have stable couples and look happy.
In a contentious way, one may wonder how this can be possible? How is this guy going with this girl who is way out of his League or vice versa?
It's curious. Unfair for some, but for others, it is effortless. It all has to do with how you project yourself to others.
Beauty in New York City and Connecticut
In 2015, the magazine "VIVE USA" published a study carried out by a company that used an online dating application to determine which were, according to men, the most beautiful women in the US.
According to this study, while Connecticut has the most beautiful women, New York, specifically Manhattan, ranks with the most significant number of female beauties.
At present, things do not seem to have changed much; since last July, the magazine "Que Pasa" ranked New York City in eighth place among ten cities in the world with the most beautiful women. This time, not only due to her physique but also because of his incredible style and overwhelming personality.
However, this was not always the case, and today, there is still disagreement about what people understand as beautiful and what women see in the mirror, and how it makes them feel.
For decades, the perfect woman has been featured in magazines, billboards, television shows, causing women (and men) to feel not handsome enough for someone."
Stereotypes, those distorted images that have turned around in our heads, have been diminished by the fervent diversification of beauty that has been imposed in recent years, as a way of calling the longed-for 'perfection' does not exist."
The art industry (fashion, music, cinema) is already of all races, hair textures, body shapes, and genetic conditions. We are evolving!" -Oh Magazine.
Self-esteem is built from your childhood, but you are still on time
The self-esteem pattern is formed from childhood, both by the parents' upbringing and the infant's environment. As a consequence of this dissatisfaction, more and more people suffer from eating disorders and minimal self-esteem, and the most worrying thing is that they start earlier each time.
Due to this lack of self-esteem, in 2013, the mayor of New York, at that time, decided to launch the "NYC Girls Project Campaign," with posters with pictures of girls doing different activities with the slogan: "I am a woman. I am intelligent, adventurous, kind, and fun. I am beautiful just as I am. "
The goal was for all girls to be happy with their looks, whatever they were, and not succumb to the pressures of the fashion world to bombard the unrealistic images of unattainable women.
"When you have a lot of confidence and you feel like obody can beat you, it's game over for everyone else." -Jason Day.
Lack of self-confidence
As we mentioned at the beginning, we are sure that you know several "people who are not endowed with beauty." Perhaps they do not have the perfect body; very tall or very short, they do not have a face that someone would like photography; however, they are successful in love. How do they do that?
Many factors can influence this, but one of them is undoubted "self-love."
Healthy Self-Esteem
Self-esteem plays a crucial role in all aspects of our life. Low self-esteem could make you fail in studies, work, and of course, in love relationships. Low self-esteem affects the way you see yourself, both physically and internally. If you think you are not worthy of something, you will not have it.
It does not matter that you do not see yourself as a magazine model; if you have enough confidence in yourself, you accept yourself as you are, and if you reflect this to others, that is what people will perceive.
Low self-image often makes you see yourself much less than you are: less intelligent, less attractive, less competent. So do not stop working on your self-esteem and, if necessary, seek professional help.
A Strong Personality
"Beauty attracts, but personality "alls in love," and this is totally true. You can attract thousands of men or women and get to have a romantic relationship with them. Still, if you do not have an attractive personality, something that maintains the spark of the relationship, beauty will not be enough.
Having a strong personality means in this context that, despite your physical defects, of which you are aware, instead of complaining all the time about them, you exploit what is really worth, your way of being.
People with pleasant and seductive personalities tend to have an energy that makes everyone want to be around them. Their positivity and daring are so attractive to those around them.
Intelligence
No, I do not mean intellectual intelligence; although this is also important, we suggest to be sagas and skillful, that is, how to take advantage of everything you have.
Having emotional intelligence and knowing how to behave with your couple is essential to maintaining a relationship. Beauty fades over the years, or there are even accidents or unfortunate situations that can diminish that beauty, but the intelligence to manage your resources cannot be taken away from you.
As part of knowing how to use your emotional intelligence is knowing who to relate to. Ju"t as you can "spread" people with your charm, certain people can also diminish it. You must know how to choose who you give the right to influence you.
Learn to love and accept yourself
It could be a very repetitive phrase, and you might think, "like it's that easy." But you only have to take the first step; that step is to accept that you have defects but have many virtues. Learn to recognize everything positive you have, both physically and within yourself, and show it to the world.
Stop complaining about not having perfect beauty or believing that you are not enough for someone; YES, YOU ARE! You only have to work on yourself first.
Suppose you assimilate all the beauty that you have in yourself, and you start to enjoy that. In that case, I assure you that others will see and enjoy it, and most importantly, you will not only maintain a stable relationship, but you will be much happier yourself.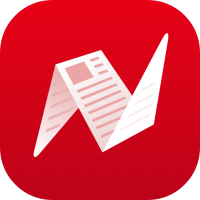 This is original content from NewsBreak's Creator Program. Join today to publish and share your own content.