Origin and its current situation
Please don't make me talk about it. I am sorry": Sophie, 32, a resident in Los Angeles City, and with sad eyes, answers in that way my question about if she or someone she knows has had conflicts with gang members.
Like Sophie, thousands of Los Angeles County residents have an unpleasant story to tell or hide.
"Gang capital America" LA is sadly known as that. According to Los Angeles Police Department (LAPD), there are currently around 450 gangs with almost 50,000 members in the county.
Under a report made by "La Opinion," many of these gangs have existed for more than 50 years. Some have ties to international criminal organizations or are linked to drug trafficking.
The appearance of those groups and their development is much more complex, one might think. It ranges from political problems in the countries of the immigrants that make up the gangs, exclusion of American minorities, drug trafficking, organized crime, and many other factors.
Starting of the gangs in Los Angeles
The emergence of gangs in Los Angeles County does not have an exact chronology, nor how many of these groups came together. Still, there is close information on how they appeared.
The two main gangs, Barrio 18 and the Mara Salvatrucha, began in the late 1980s in the southern part of Los Angeles. Causing a confrontation between groups that crossed borders and turned into a substantial transnational conflict. According to an investigation carried out by "BBC Mundo." However, although the outbreak of gangs could be accentuated by the end of the 80s, they were already forming six decades earlier.
Barrio 18 gang
The barrio 18 originated around 18th Street in the Rampart district of Los Angeles, one of the region's most significant gangs, with groups operating from Central America to Canada.
According to this research, between the 70s and 80s, there was a great migration of Salvadorans who sought to leave behind the poverty and hell of the civil war that was being lived in their country. Many of these young people, trained by the Salvadoran army for the "guerrillas," had, at their young age, excellent skills for the use of firearms.
By that time, Mexicans, particularly Chicanos, had been organized in gangs for decades; Mara Salvatrucha spread through different streets in the vicinity of Pico Boulevard. Its main rival: Barrio 18, started in the late 1940s as a breakout from the Clanton 14 gang, which has been around since the 1920s and is probably the oldest Latino gang in California.
Barrio 18 emerged in the 1920s by members of the Clanton Street Gang of Los Angeles. It distinguished itself from the Chicano gangs because they admitted not Mexican members, including Filipinos, Indians, and other nationalities. Later, according to Loan Grillo, they joined the Salvadorans, who had come to the United States as refugees from the civil war, in his book "Gangster Warlords: Drug Dollars, Killing Fields, and the New Politics of Latin America."
When the Clanton Street gang began to expel all those who were not Mexican Americans, several former members leave it founding Clanton 18th Street, which eventually became Barrio 18.
According to a post by Magzter, "The 18" is the largest and bloodiest gang in the criminal world of Los Angeles. It is 20 times bigger than the Bloods and the Crips, two of the best-known gangs in the city. Breaking with the Latin tradition allowed him to increase the number of recruits.
Mara Salvatrucha
Maras did not exist in Central America before the 1990s, at least not as they functioned in cities like Los Angeles, which was eventually the focus of this phenomenon.
Salvadorans began arriving in the city in the 1980s and settling in the city's poorest and most violent areas, one known as East-LA and the other as Los Angeles South Central. At that moment, they encountered gangs. that already existed before, explains in a publication "La Voz de América."
As we mentioned before, there are an estimated 400 Latino gangs. Still, by then, the main ones were gangs of African Americans and those of other ethnic groups such as Asians, Caucasians, and Mexicans, the latter grouped primarily in the Barrio 18 gang.
In the 1980s, when there were already half a million Salvadorans living in the city, newcomers began to group on their own to form the Mara Salvatrucha (MS-13). Thus begins the rivalry between the two bands.
The Salvadorans are later joined by other Central Americans, especially Guatemalans and Hondurans fleeing poverty and violence in their countries. As before, some are grouped in 18 and others in MS-13.
Rodney King case
In 1992, due to the beating that four white American police officers gave to an African American, Rodney King, recorded by a neighbor and broadcast on television. Los Angeles City was filled with resentment. After being prosecuted by the police, only in 24 hours, they were declared innocent, which unleashed one of the biggest riots in the city in Los Angeles history.
During five days in a state of emergency, businesses were plundered, burned forest and actions were completely beyond the authorities' control, leaving more than 50 dead, thousands of injuries, and great repercussions.
The King thing was the straw that broke the camel's back. The uprising was a cry of despair against oblivion, poverty, and police brutality," Aurea Montes-Rodríguez tells BBC Mundo.
In the following months, the authorities respond by tightening the anti-gang laws, hundreds go to jail. In the case of Central Americans, they are deported to their countries after serving their sentences.
A short time later, the gang members return, finding the perfect space to continue their activities. So, it is considered that this was the trigger for the gangs to exploit their total capacity.
Current situation
In December 2017, the body of Brayan Alejandro Andino was found in "The Angeles National Forest," who was killed a month and a half earlier. He was of Honduran nationality and was only 16 years old. That is not the only case. Five young people were killed between 2017 and 2018 with "violence not seen in 20 years," said Los Angeles authorities, according to a publication made by BBC Mundo.
The five homicides were attributed to the Mara Salvatrucha or MS-13,
On the "Los Angeles Police Department report," between three years, 16,398 crimes have been attributed to gangs present in the last three years in the city. These include "more than 491 homicides, almost 7,047 assaults, approximately 5,518 robberies, and just under 98 rapes."
The famous hip-hop artist, Nipsey Hussle, was assassinated at the end of March 2019. He was proud of his street origins and linked to "the Crips," one of the most famous gangs in this city. His death could have been linked to gangs.
Police Chief Michael Moore announced at the time that several people had been shootings and ten had died in South Los Angeles, and much of this wave of violence is due to gang activity.
Gangs in 2021
According to statistics published by Los Angeles Times, in the first four months of 2021, shooting victims arrived at the hospital at a much higher rate than usual in Torrance Hospital, where they treat about 3,500 patients a year. An average of 15% of them experience "penetrating trauma" such as bullets or a stabbing, said Putnam, chief of the emergency and intensive care surgery division.
Until May 2021, the figure is 19%. The hospital treated 142 shooting victims, compared to 76 during the same period last year, an increase of nearly 87%.
"This has undoubtedly been one of the most stressful times of my entire career," said Putnam, who has been a surgeon for 20 years and works emergency shifts 24 hours a day, once or twice a week." Putnam, chief of the division of emergency and intensive care surgery.
According to data from Los Angeles Police Department (LAPD), the city had 465 shootings at the end of April since January 1th, an increase of almost 67% over the same period in 2020, and homicides, 115, increasing more than 26%.
The police claim that gangs are often to blame; disputes in homeless camps were another critical factor.
There are still far fewer shootings in Los Angeles than in the 1990s, yet there are more deaths than in more recent years, in and around the city."
Poverty, the desire to get quick and easy money, lack of education, violence, dysfunctional families, weapons and how easy it is to get them, social pressure, fear, and many other factors, are the triggers for the young people to join and stay in a gang, a place where, sadly, few get away with it.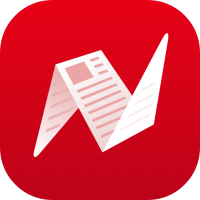 This is original content from NewsBreak's Creator Program. Join today to publish and share your own content.