It is incredible how it is increasingly difficult to get positive news in the media. This is why we want to highlight eight good news that happened at the end of the month.
Social
A Nonprofit Veterinary Clinic
Free Animal Doctor, a nonprofit veterinary clinic, provides much-needed medical services for pet owners. "No one has been denied service for not being able to pay," Leah Walker tells ABC7. They are grateful for the clinic, and like many, they have also been financially affected by the pandemic.
I think it is important when someone wants to give back through a nonprofit to try to support them, and so we found the Free Animal Doctor."
I think it is important when someone wants to give back through a nonprofit to try to support them, and so we found the Free Animal Doctor."
Beauty 2 the Streetz. Food and Hair Salon for the Homeless
Since 2017, Raines has provided food, hair, and makeup services, but recently she has also offered hygiene, wellness, and safety supplies to thousands of homeless people living on Skid Row. According to a recent CNN post.
After the death of her youngest son, Shirley Raines, she found relief in helping others and came out of a severe depressive state.
Homeless Housing for the Skid Row neighborhood of Los Angeles
According to the brief, summarized by CNN, City and County officials must offer and provide shelter to the general population of Skid Row no later than October 18, 2021. Must Provide unaccompanied women and children accommodation within 90 days.
The order comes in response to a federal lawsuit filed last year by several citizens, business owners, and community leaders who argue that officials have failed to address the homeless crisis in Los Angeles.
Tenant Help
Councilmember Kevin de León and Assemblyman Miguel Santiago declared the city would join forces with California to expedite rental assistance payments by October.
According to Northeast Valley Health Corporation, a new fund from the "Los Angeles Department of Housing and Community Investment (HCLID)" will provide a temporary rental subsidy for renters who live in Los Angeles and cannot pay rent due to circumstances related to the COVID-19 Pandemic. Eligible tenants are those whose household income is equal to or less than 80% of the area median income, which is $ 83,500 for a family of four. The rental subsidy will be paid directly to the tenant's landlord on behalf of the tenant.
Entertainment
Free Britney
After more than a year of court battles, Britney Spears' father announced his resignation from legal guardianship of his daughter, although he has not set a date. Since 2008, Jamie Spears, along with a trust, had overseen by court decision the finances, the schedule, and even the tiniest details of the 39-year-old pop star's life, after she suffered a nervous breakdown when she was in the public eye hurricane.
Jamie Spears' attorney noted that "there are no real reasons to suspend or remove him" and has argued that the decision to resign "at the right time" has to do with settling the "public battle with his daughter." He added that he intends to work with the court and with the singer's new attorney, Mathew Rosengart, to prepare for an orderly transition "to a new guardian."_ Newsletter de EL PAÍS.
Sport
Mookie Betts Returns to Dodgers
Since the All-Star break, Mookie Betts, one of the best hitters in baseball, has been unable to stay on the field. The Dodgers hope that changes now that Betts is back in the lineup.
Truebluela posted that Betts missed 16 games with right hip inflammation, and during this injured list, the stint was diagnosed with a bone spur in his right hip. It's been an injury that's bugged him all year, and since the break has missed 27 of the last 32 games on two separate IL trips.
Life and hope
Candles of Hopes
Candles with colorful designs and scents recall home and family and invoke the most treasured remembrance memories. These original candles pay tribute to Latin culture and show its owner's most creative and motivating side, Marcella Gómez, a woman of Salvadoran origin who has captured her love for art and her roots in her business.
These candles celebrate life, and above all, they represent our Latin culture, that's why I wanted it to be the best candle possible, it had to be beautiful because they represents my mother, my grandmother, my aunt; that's why I put all my effort", explaied Marcella.
Among her candles is called Tears, which means one of the most challenging moments in her life. She has given them the most meaningful teaching, which she shares as a motivational example to inspire others to take care of themselves.
It's called "Tears" because on October 20, 2020 they told me that I had breast cancer and I began to think that crying is not bad, it is something natural, but every time I cried it was like cleaning. This is how that candle is born, as a reminder that there is nothing wrong with crying." She quoted to "La Opinion" in an interview.
School Vaccination Clinics in Los Angeles
Vaccines are a game-changer for all of us. They help reduce the chances of getting seriously ill and dying from the virus," Reilly said in a statement.
According to a post by "NBC Los Angeles," Los Angeles Unified School District (LAUSD) began COVID-19 vaccination clinics in schools to offer all eligible students and employees immunization against the disease. LAUSD Acting Superintendent Megan Reilly said mobile vaccination units would schedule visits to all district middle and high school campuses to administer the first and second doses.
The district requires weekly COVID testing for students and employees, regardless of their vaccination status. All district employees must be fully vaccinated by Oct. 15.
If you want a summary of the positive news of the next month, follow me in the box below."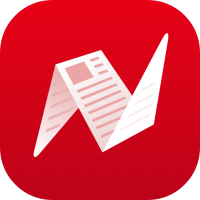 This is original content from NewsBreak's Creator Program. Join today to publish and share your own content.