Did you know that California has 5 of the 10 most expensive cities in the US?
You have surely noticed if you live in San Francisco, San Diego, Los Angeles, Oakland, or San José.
Maybe you want to buy something or treat yourself, but your salary is not enough or, unfortunately, you are not in the habit of saving. Well, here I give you 8 tips to save as much as possible before your next salary and your monthly payments. That way, you can buy what you need without regret and who knows, maybe you will start to motivate yourself to start saving along the way.
Food-related Expense
1. Don't go to the Supermarket.
When you have to make your purchase, request it at home. In general, when we go to the supermarket, we buy more things than we really need. In my case, I save about 40% by ordering via an app. rather than going directly to the supermarket.
2. Eat Before you Buy Food.
Yes, if we go to the supermarket hungry, our unconscious constantly asks us for food, and we tend to buy more items than we should. It also applies if you order by delivery. It is why it is highly recommended to eat something that makes you feel satisfied before starting food shopping.
3. Don't buy Street Food.
Whether for office or home, you know that you will save more by preparing your own food than buying it already made. In addition, it will help you eat healthier.
4. Please, don't Drink Alcohol.
No, no, don't worry, it's only for a month. If you must go to lunch or dinner and pay yourself, do not order alcoholic beverages. Also, avoid buying it for use around the house. Bills tend to go down a lot without alcoholic drinks. You will save and incidentally you can lose a little weight.
Save on Services and be Smart with Some Benefits
5. Enjoy your Home for a Month
Staying at home watching a series or reading a book will not kill you; on the contrary, one needs to rest and disconnect. Avoid outside the home during this period, even when invited, as an unexpected expense can always occur.
6. Don't Buy Clothes
If you are invited to a particular place, think about it before buying new clothes. Indeed you have the perfect clothing. Wash the clothes that you have dirty and fix your wardrobe. You will likely find that perfect outfit for the occasion and even realize that you have more clothes than you need.
7. Take Advantage of your Accumulated Points or Rewards
8. Save on services for that Month.
Use what is necessary for electricity, gas, and other services that do not have a fixed rate. We usually leave electronic devices unnecessarily, avoid doing so, and create awareness of saving energy and resources.
No, it's not that you're stingy; you have to make a few sacrifices to achieve certain things. Remember step by step; it is only for a month and a good cause.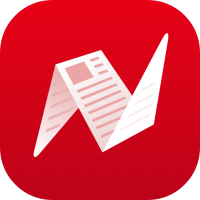 This is original content from NewsBreak's Creator Program. Join today to publish and share your own content.