Photo by S-Pavel-Danilyuk From Pexel
Los Angeles City Attorney's Office proposed that the city restaurants require proof of vaccination from their customers to enter their places.
Nury Martínez, Los Angeles City Council President, proposed this measure last Wednesday due to the Delta Variant of Covid-19. However, although several restaurant owners say that this measure would cause a decrease in their customers, others have already begun to demand it without even passing it.
It's enough, Martinez said, emphasizing that "hospital workers are exhausted, moms who have put their careers aside are tired, and our children cannot afford to miss another school year. We have three vaccines that work and are available, so what do you need? "_ Univision Los Angeles.
What the Authorities Propose
The initiative by Nury Martínez and Councilor Mitch O'Farrell, if approved, would limit not only restaurants but public places such as movie theaters, gyms, and entertainment venues.
In the same order, Prosecutor Mike Feuer asks the County of Los Angeles Board of Supervisors to implement the same measure that will take effect in New York as of August 16. That measure requires that all consumers must present their vaccination cards to enter restaurants, gyms, cinemas, and other establishments. At the same time, it indicates that this will put pressure on the unvaccinated to do so.
What do Restaurant Owners Think?
While the "Latino Restaurant Association," represented by its spokeswoman Lily Rocha, tells us that "putting restaurant owners like police officers to see who is vaccinated and who is not, puts difficult the economic recovery of one of the sectors hardest hit by closures due to the pandemic." In another order, many restaurants have already started with this measure to protect their establishment.
"It is complicated…. Ask the 'Customers' about the card because there are those who want to show it to you, and there are those who don't, or what they do is they better leave and lose one. "
Contradictorily, restaurants such as Permanent Records Roadhouse and the Gold Diggers bar have already implemented measures such as asking their clients for proof of vaccination or a negative test.
According to a Los Angeles Times publication, some restaurant and bar owners feel that returning to indoor mask use is enough after 16 months of decimated sales, a ruthless hiring market, and sometimes ambiguous and ever-changing regulations for the masks. Others are taking health guidelines into their own hands, requiring vaccinations for staff, customer inoculation tests, or negative COVID tests, as well as preemptively banning on-site meals in an attempt to slow the rapid spread of the Delta variant.
A Restaurant that Only Allows Unvaccinated Customers
Basilicoshb "HEY CITY OF PASADENA, TAKE THAT! More American counties, cities, and businesses doubling down on anti-American lockdown mandates? Well, 'Basilico's Pasta e Vino' just tripled down: From day one, never complied, banned masks, and now ... requiring proof of being Un-vaccinated!"
Ironically, the Pasta e Vino de Basilico Restaurant, an Italian restaurant in Huntington Beach, placed a sign at the entrance of their establishment. The restaurant also posted the ad on its social media where it says that "We have zero tolerance for treacherous and anti-American stupidity. Thanks for reflecting."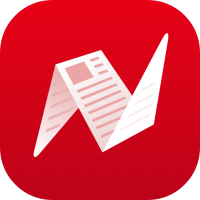 This is original content from NewsBreak's Creator Program. Join today to publish and share your own content.