In 2020, the White House Medical Advisor said that when there is a vaccine, its application will not be mandatory, which was not in the Federal Government's plans. However, the vision has apparently changed.
We cannot force or try to force people to get vaccinated, we never have," Fauci, a member of the group that advises the White House during the health emergency, said in a video chat with George Washington University.
Now, given the growing infection increase caused by Covid-19 and the Delta variant, it is debated that the mandatory nature of this is a fact.
Strong Debate.
In statements made to the press in general, The President of the United States, Joe Biden, does not rule out the possibility that the federal government may order the vaccination against COVID-19 to all Americans and has admitted that the White House is making inquiries. In this regard, at the same time, he acknowledged that he would like states, private companies, or schools to follow the line of making vaccination mandatory.
I would like to see them move in that direction," said the US president, who assumed that he had asked the Justice Department to determine if it can be it legally"._ Cadena Ser.
However, many sectors and citizens consider these measures discriminatory and lack freedom, saying that this act would be illegal.
Los Angeles Situation.
The outlook in Los Angeles is no different. Many citizens wonder if companies can force their employees to be vaccinated. The answer is not clear.
According to lawyer Kevin Troutman, everything would develop as the health crisis progresses; the laws change.
"Many of those answers will be shaped as we learn more," said Houston-based attorney Kevin Troutman, who leads the vaccine task force at the national labor law firm Fisher Phillips. "I think we will see more points of conflict when it comes to vaccine requirements and privacy issues."
According to Troutman, the vast majority of companies are not obligated at this time. But that may change as more people get vaccinated, and businesses get back on track. He said the industries forcing the most are agriculture and food production, construction, and healthcare.
However, according to a San Diego Union-Tribune publication, federal lawsuits have already been filed against the Los Angeles Unified School District, requiring that employees be vaccinated. This is even though the vaccine has not gone through full FDA approval as a state of emergency.
Although officially, The State of California and Los Angeles City has not issued a law that requires vaccination, more and more public and private companies are organizing to force their employees to be vaccinated.
As published by the Los Angeles Times on Aug. 4, two Los Angeles County supervisors proposed a vaccine verification requirement to more than 100,000 government workers on Tuesday. This situation has been resolved a day after the healthcare giant Kaiser Permanente announced that it would make mandatory vaccinations for all employees and physicians, as almost a quarter of its 240,000 employees remain uninoculated.
Final Thoughts.
The current situation is uncertain, but the reality is that if Covid-19 continues to grow, and taking into account that several Pharmaceutical Companies are already developing a third vaccine, the probability that vaccination will be mandatory not only in Los Angeles but in all the US and the world is possible. We know this will bring a lot of debate and conflict between anti-vaccine groups.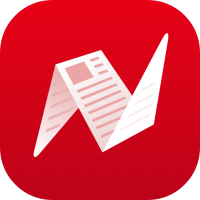 This is original content from NewsBreak's Creator Program. Join today to publish and share your own content.