Less than a decade ago, The Emergency Department at Rady Children's Hospital in San Diego treated one or two young psychiatric patients a day, said Dr. Benjamin Maxwell, The Hospital's Acting Director of Child and Adolescent Psychiatry.
In recent years, the emergency room typically sees 10 of these psychiatric patients in a day, and sometimes even 20, Maxwell said. It is often the case that young people do not get the care they need until it reaches a point where it is dangerous".
It is good to clarify that this article should not be used as a medical diagnosis; it only seeks to create awareness in people about the importance of mental care and its consequences.
Generalized Anxiety Disorder and Depression (The Diseases of the Century)
A study published in 2019 by the Access Community Health Network (ACCESS) indicated that in The United States, one in five adults has a mental illness in their lifetime. Nearly 10 million Americans (1 in 25) live with a serious mental disorder that includes anxiety, depression, and bipolar disorder.
Although this study was published two years ago, the panorama has not changed much; on the contrary, with confinement and the fear of COVID-19, it has worsened and has even developed in people who did not have this condition. Unfortunately, we have hundreds of thousands who suffer from some undiagnosed disorder. In many cases, the person, to get out of the state that afflicts him, resorts to unhealthy alcohol and other drugs.
Los Angeles Times recently released statements by Dr. Curley Bonds, Los Angeles County Department of Mental Health Medical Director, indicating that the coronavirus crisis affected the mental health of nearly everyone. In October 2020, The Kaiser Family Foundation found that "41.2% of adults in California reported symptoms of anxiety and/or depressive disorder, compared to 37.7% of adults in the US."
These disorders are not exclusive to adults; adolescents and children are very vulnerable to these problems and, unfortunately, go unnoticed by their parents.
They Generated Z, More Prone to Anxiety and Depression
According to a survey conducted by the American Psychological Association (APA), generation Z (between 15 and 21 years old) has a significantly higher probability of 27% than other generations, including millennials:15% and Generation X 13% who report that their mental health is mental fair or bad. Something important to note is that anxiety and depression are not necessarily visible to the naked eye. A youth can appear apparently happy and suffer from one of these conditions.
But what really is Generalized Anxiety Disorder (GAD) and Depression?
Use of social networks, lack of real socialization, false expectations, downplaying the importance of mental health care are just some of the factors that intervene and culminate in serious mental and emotional problems in our people.
This panorama is seen in children, adolescents, and adults. People have focused so much on other conditions, such as Covid, that they have neglected the care of mental health, which is as important as the physical.
Generalized Anxiety Disorder (GAD)
National Institute of Mental Health explains that: Occasional anxiety is a normal part of life. You might worry about things like health, money, or family problems. But people with a Generalized Anxiety Disorder (GAD) feel extremely worried or nervous about these and other things—even when there is little or no reason to worry about them. People with GAD find it difficult to control their anxiety and stay focused on daily tasks.
Some of its symptoms are:
Feeling restless, wound-up, or on-edge
Being easily fatigued
Having difficulty concentrating; mind going blank
Being irritable
Having muscle tension
Difficulty controlling feelings of worry
Having sleep problems.
The American Anxiety and Depression Association (ADAA) adds that anxiety disorders are the most common mental illness in the U.S., affecting 40 million adults in the United States age 18 and older, or 18.1% of the population each year. Anxiety disorders are highly treatable, but only 36.9% of those with them receive treatment.
Psychiatrist Thair Kassam tells us in a conversation that people with anxiety disorders sometimes don't realize it until they are terrible and panic attacks hit. Still, it can start mild with stress from work, studies, etc. The excessive worries of the patients are real for them, but the situation is not as fatalistic as they think.
Other symptoms that patients may experience, according to Dr. Kassam, are choking sensation, colic, constipation or diarrhea, numbness in the hands and legs, among others.
Depression (Major Depressive Disorder or Clinical Depression)
The National Institute of Mental Health (NIH) explains that depression is a common but serious mood disorder. It causes severe symptoms that affect how you feel, think, and handle daily activities, such as sleeping, eating, or working. To be diagnosed with depression, the symptoms must be present for at least two weeks. Some forms of depression are slightly different, or they may develop under unique circumstances, such as:
Persistent depressive disorder (also called dysthymia)
Postpartum depression
Psychotic depression
Bipolar disorder is different from depression, but it is included in this list is because someone with bipolar disorder experiences episodes of extremely low moods that meet the criteria for major depression (called "bipolar depression").
The patient with Major Depressive Disorder thinks slowly, answers questions slowly, feel exhausted, and does not sleep well. An important symptom observed in depression disorder is loss of energy; the person cannot get out of bed and loses interest in all the activities they did before and enjoyed. Dr. Kassam.
Anxiety and depression go hand in hand. It is common for a person with an anxiety disorder to have frequent episodes of depression and vice versa; being constantly alert and expecting the worst tends to depress the person. A depressed person tends to constantly think the worst, even if it's not entirely realistic.
If you have some of the symptoms mentioned above or see them in some of your loved ones, seek professional help. You can solve some cases with therapy, meditation exercises, or even physical exercise, treating others with medications. Everything has a solution if it is done on time.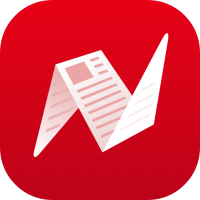 This is original content from NewsBreak's Creator Program. Join today to publish and share your own content.