Drastic increase due to current variant
Last week, there were days with more than 3,000 cases, which is alarming.
Hospitalizations for Covid-19 are once again frequent in the state of California. With 48% of the state's population without being fully vaccinated, a lack of immunity puts the health of the unvaccinated individual and others at risk.
As of July 19, 129 confirmed COVID-19 patients are hospitalized in Sacramento County. 33 of those COVID-19-positive patients are in the ICU." CapRadio
The delta variant, the most contagious Covid-19, makes up 83% of sequenced samples in the United States, says Dr. Rochelle Walensky, Director of the US Centers for Disease Control and Prevention. It is a drastic increase, compared to 50% for the week of July 3." Walensky said at a Senate committee hearing.
Health experts have said that the delta variant is more transmissible than any other variant identified so far. Its high level of contagion, added to the strong effects, should put the population on alert and remember that Covid-19 is still present and now more potent. However, the fact that more than 50% of the Los Angeles population is already vaccinated is an advantage, but those who do not yet have the vaccine are at risk of further increasing infections.
"Across the state, the number of hospitalized coronavirus patients has doubled in the past month, and the numbers have accelerated in the past two weeks." Los Angeles Times
"We should think of the delta variant as the 2020 version of Covid-19 on steroids," Andy Slavitt, former senior adviser to Joe Biden's Covid-19 response team, told CNN last week.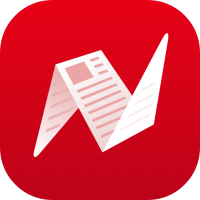 The Pandemic of the Unvaccinated
As different health experts have clarified, the vaccine does not necessarily prevent you from being infected by the virus. Still, it avoids complications and death in a high percentage. That means that if you do get Covid, you may have no or very mild symptoms. However, you can infect others. Therein lies the importance of continuing with the masks due to the high percentage of unvaccinated youth.
Unfortunately, across the United States, authorities have been "forced" to give incentives (gifts) to some people to get vaccinated. This type of stimulus should not be necessary since getting vaccinated is prevention, and it is free. But the government is committed to maintaining the health of the citizen.
The State of California is constantly struggling to educate its citizens and thus complete the vaccination process. Health institutions report more and more about the positive aspects of immunity to this disease. However, many still have doubts or do not want to do it, either out of fear or because they follow some anti-vaccine movement. Because of this, government and health officials have indicated that the current crisis is a pandemic for unvaccinated people.
There is a clear message that's coming through: This is becoming a pandemic of the unvaccinated. We see outbreaks in parts of the country where we see low vaccination coverage." Rochelle Walensky, Director, Centers for Disease Control and Prevention. 2
Social network, and the circulation of all kinds of rumors about vaccines, is partly to blame for millions of people still not getting vaccinated. Due to the increase in cases, President Joe Biden recently asked to stop this activity, emphasizing that this type of publication is killing people.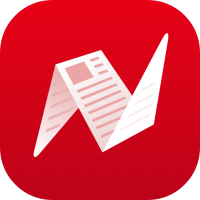 This is original content from NewsBreak's Creator Program. Join today to publish and share your own content.