"Mary," 27 years old, born and raised in Los Angeles, is a cheerful and hardworking young woman. However, she was diagnosed with a generalized anxiety disorder six years ago; she was stable with medical help and psychological therapy, but her symptoms began to worsen last year due to the confinement.*
I thought that the confinement would not affect me since I am very homey, but after about two months, my anxiety started to skyrocket, I couldn't sleep well, and I was always nervous. Although I am now able to go out more regularly, the symptoms have not yet fully improved.
Mental illnesses, Indirect effects of the pandemic
Like "Mary," there are millions of people in the US and thousands in California and Los Angeles County
According to a publication made on May 27, 2021, by the Los Angeles Times, "26% of the American population shows diagnosable mental health problems, not always treated. Many cases are accompanied by addiction to alcohol or drugs". It also mentions that "Emergency rooms in California report a sharp increase in the number of adolescents and young adults seeking care for a mental health crisis."
Although mental health problems are not new to California County, these types of issues have been increasing. Among the most common disorders today and that confinement could cause or worsen are:
Generalized anxiety: constant worry about things that do not necessarily make sense.
Depression: constant sadness and loss of interest in activities.
Social phobias: irrational fear of socializing.
Eating disorders: unhealthy eating behaviors.
In addition to those mentioned, there are many more disorders that the individual can develop a fully productive and happy life with treatment, therapy, and follow-up. Otherwise, they can cause serious problems.
The organization's website "Mental Health America" shows us a detailed report of mental health statistics in the US.
The state of California presents the following percentages
Adult Prevalence of Mental Illness - Adults with Any Mental Illness (AMI) 2,021, 5,566,000 people, representing 18.54% of all cases in the United States.
Adults with Serious Thoughts of Suicide years 2021, 1,232,000 people, represent 4.1% of all cases in the United States.
Statistical Data for Youth with Severe Major Depressive Episode year 2,021 show 256,000, representing 8.7% of all cases in the US.
What we have to help is not enough
Even though last year The World Health Organization launched a campaign to promote mental health in times of confinement, called "HealthyAtHome," where they advise us: stay informed, follow a routine, properly use social networks, among others tips, it costs a lot more to fight to maintain mental health, appearance, mental health cases exceed the medical and psychological care provided, mainly to low-income people.
"Americans are not getting the mental health care they need during the worst pandemic of the last century, according to the inaugural."
According to a report by Anthem (Health Benefits Company), "Americans are not getting the mental health care they need during the worst pandemic of the last century. Patient-reported rates of anxiety and depression increased, yet the ability to access mental health services decreased", said Dr. Shantanu Agrawal, Anthem Health Director.
Even though what is happening is very sad, we cannot deny that there has been more awareness of the importance of mental and emotional health in recent years. But it is still essential that society understands that mental care is as crucial as physical care. Suffering from an emotional disorder does not mean that we cannot fulfill a perfect role in society.
Although there are not enough means to treat the number of cases we already have, prevention, being proactive and not reactive is essential. Everyone should be aware of their emotions and avoid toxic behaviors that can cause future mental illness. Be alert and recognize when it is necessary to visit a professional.
__________________________________
* We change the name and profession for the privacy of the woman.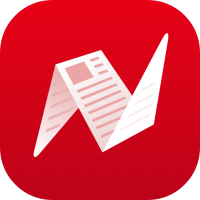 This is original content from NewsBreak's Creator Program. Join today to publish and share your own content.