On April 18, 2021, photos of people taking off their masks were made viral in the state of Israel, being one of the first countries to achieve the vaccination process almost in its total and demonstrating its effectiveness. Despite this, in many places worldwide, including the US and cities like Los Angeles, Texas, and New York, thousands of people refuse to be vaccinated.
There are many reasons for this, but we could identify two groups: Those who have doubts, they fear that it may affect their health, or they do not feel 100% informed, and those who totally reject it.
But why do people with access to vaccines refuse to be vaccinated?
We could mention some of the evasions:
People who do not trust the vaccine's efficacy, or even worse, believe its realization was so fast that you could not know the side effects.
Those who fear that the vaccine may affect an existing physical condition, such as pregnancy.
Who understand that as Covid-19 has generated several variants and vaccines will not have the necessary effect.
And the most radical, people who are generally anti-vaccines and do not allow any substance that can "modify their system."
According to Eduardo Cisneros, director of intergovernmental affairs at the White House, this situation may be due to the lack of information and education on the operation and effectiveness of antidotes and family experiences. "Many still do not know that the vaccine is free and that it is available in many places, including pharmacies." Univisión July 4, 2021
Vaccine denial in healthcare workers
Something that attracted a lot of attention due to the counterproductive was that, in early 2021, "almost 50% of frontline workers at St. Elizabeth Community Hospital, in Tehama, California Country, refused to be vaccinated, and approximately between 20% and 40% of Los Angeles County frontline workers did the same, according to County public health officials". Colleen Shalby, Emily Baumgartner, Hailey Branson-Potts, Alejandra Reyes-Velarde, Jack Dolan, January 1, 2021
It is important to clarify that these figures have varied.
The United States is home to the largest and most organized anti-vaccine groups in the world.
There are several interacting components of the anti-vaccine plot.
First is the use of social networks, where, according to the London center for countering digital hate (CCDH), twelve anti-vaccine movements have 58 million followers, that campaigns use social networks with paid ads, aimed at young mothers to turn them into activists, showing children allegedly sick due to vaccines. Also, there is the political factor, where some of the opponents are against vaccines or the process. In a similar order are Russian organizations, attacking western vaccines to promote their own.
What Israel did:
But what did Israel do to be one of the first to achieve immunization for a large part of the population? Israel offered a series of incentives to people to get vaccinated. It created a "green pass" for vaccinated people that gave access to concerts, gym dinners, and popular tourist destinations. Those who did not have the pass could not carry out these activities.
On the other hand, the Israeli health system required all its employees, doctors, and support personnel, to be vaccinated; If they refused, transfer them to areas with low-risk patients. Also, schools and universities are considering giving income to people who are vaccinated.
Extreme measures?
Many consider the measures taken by Israel and other countries as extremist and against human rights, as vaccines should not be an obligation. In fact, in the state of Israel, there are already court cases. However, others consider that refusing vaccination is a lack of civility to society and puts the process at risk for immunity in general.
We must remember that at all times, the different world health organizations assure us of the efficiency and safety of the vaccines that have been approved.
One fight, Several Challenges
The world is fighting a pandemic and different challenges. Mainly health, but also economic, political, and social. The dispute between right and wrong, human rights, the option to choose, and the recovery of the world that we had before the year 2020.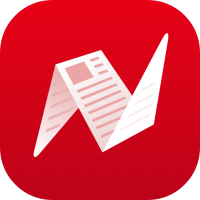 This is original content from NewsBreak's Creator Program. Join today to publish and share your own content.