How did a musical genre from a country with an isolated language and a different culture achieved to position itself worldwide with simply fantastic success?
K-Pop is so extensive that it covers aspects: historical, cultural, economic, and even political. Its success has been such that it has managed to win over the challenging city of Los Angeles, and its music has filled radio stations and all music platforms. We can find all around the city stores used to the sale of merchandise dedicated only to K-pop. Just because K-Pop has become a worldwide phenomenon, it doesn't mean that everyone knows about it, so what is K-Pop? Easy in definition, K for Korea, and Pop for Pop Music. So, in simple words, K-Pop is South Korean Pop Music.
A bit history
Photo by Laura Balbarde for Pexels
The beginnings of what we know today as K-Pop had a strong influence on North Americans. In 1945, after separating the two Koreas, American troops remained in South Korea, so it was common to listen to American music in several bars and entertainment locations. That influenced that the culture, and of course the North American music, was part of the prevalent environment of South Korea.
Going a little more to the present, in 1992, the band "Seo Taiji and Boys" with a mixture of musical genres, attractive dances, and including English phrases in their songs, debuted in a talent show on South Korean television, breaking with all the stereotypes of musical groups until that moment. Seo Taiji and Boys came in last in scoring but managed to be the crowd favorite. That moment is considered the birth of K-Pop.
K-Pop outside of South Korea
Gangnam Style: Although PSY is far from looking like an "Idol" (a term used by current K-Pop stars), it attained to make the world listen to a musical genre that few knew, ranking in the year 2012 as number one in most of the world.
Contemporary K-Pop
Today, K-Pop is on the cusp of success, not just in South Korea but also around the globe. Bands such as EXO, TWICE, and BTS, have managed to break both the borders of the Asian continent and the language barrier, achieving great successes in Europe, North America, and Latin America. What do they have in common?
They usually have several members, ranging from four to twelve, and could even be more.
Training for perfection: before their departure or debut, they usually spend years training in singing, dancing, language classes, among other skills.
Remembering that they come from an Asian country, where it is still more conservative than other continents, the lyrics of their songs usually have a clean language, without vulgarities or incitement to violence.
The collaborations have been a success. For example, in 2020, the song "Ice Cream" by BlackPink and Selena Gomez was a resounding success in the United States. This South Korean group has recently been hanging around Los Angeles; therefore, fans are already anticipating an upcoming collaboration with another artist.
What do the fans say?
Calvin Block, 25 years old, born in Los Angeles, tells us:
They might seem like just groups that sing and dance to perfection, but they are more than that; many of their songs and videos have metaphors and lyrics with deep concepts. I like to analyze them and interpret what they are trying to say".
Esther Rivera, 16 years old, a K-Pop follower for six years, expresses:
I like it since it is so different from what I had heard and seen before. I consider that the groups have a lot of talent and skill. They can sing and dance at the same time without missing a beat and without using playback. In addition, I feel like I can explore Asian culture with their music".
BTS "Bangtan Sonyeondan"
We can't talk about K-pop without mentioning the group currently has the most popular within the musical category: BTS.
Eight years after their debut and with fame that keeps rising, BTS continues to be characterized by actively participating in the composition of their albums and production of their music videos. The boy band is known for the lyrics of their songs which encourage self-esteem and mental health. These seven young people have achieved what no Korean group has ever achieved before.
Some of the things BTS has accomplished are:
Most viewed music video on YouTube, as well as with the highest number of likes.
The best-selling album of 2020 in the United States, even surpassing The Beatles.
A constant presence on the "Billboard Hot 100 chart".
And as if that were not enough, the economic contribution it generates represents 0.3% of South Korea's GDP.
The Korean boy band performed two consecutive concerts in May 2019 at the famed stadium "The Rose Bowl" in Pasadena, California. The venue, which holds over 90,000 seats, was sold out. CNN Entertainment".
New concerts were scheduled for 2020, in diverse US cities, including Los Angeles, but suspended due to the Covid-19 pandemic, but it is analyzed by 2022 to carry out.
The dark side of k-Pop
When we talk about perfection, not everything is flawless, and of course, K-Pop has a rather dark side induced by the industries that run it. These companies recruit young talents and put them through a training phase that can last for years before debuting as "Idols." The hours of rehearsal and the demand for perfection is overwhelming, plus they are required to comply with certain stereotypes such as being very thin or impeccable behavior.
Overwork, extreme rehearsal hours, the pressure to be the best, and the number of prohibitions imposed on them have caused severe psychological problems for several artists within the industry and even suicide. And while managers defend themselves by stating that today's contracts are much more flexible, Maybe, they are still abusive.
On the other hand, we have the obsessive side of the fans, becoming a danger, not only for artists but also for the same fans who manage to reach a level of obsession so strong that they believe they must control and pursue every step their idol makes.
Although fanaticism at that level has always existed, now, with social media and having first-hand information, a chain reaction occurs, not only in terms of the obsession with the artists but also inciting hate among the fans who they consider rival groups.
Music, Universal Language
That's right, music has no borders, regardless of its origin. And there is no doubt that inside K-Pop, there is talent. The ideal is to enjoy it, respect those who interpret and those who like this genre, and appreciate the diversity we are experimenting with worldwide. Have fun, be happy and share that happiness.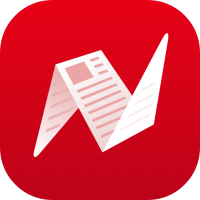 This is original content from NewsBreak's Creator Program. Join today to publish and share your own content.