Every year, climate change surprises us with a record of temperatures for which we are not prepared. Now, western California is being affected by a heatwave that could put several factors at risk, including the agriculture of the country.
California's agricultural sector is one of the largest in the nation with approximately 24.6 million acres of cultivated land. Drought and forest fires are some of the threats faced by this activity, which generates 5.7% of GDP and 11% of employment for the USA, according to the Agricultural Marketing Service (USDA).
"In many locations, the morning lows will be greater than the average high temperatures illustrating the anomalous nature of this historic heatwave." NPR: National Public Radio.
What products would be most affected?
Approximately 66% of the fruits consumed by the United States are grown in California. Nuts, pears, and peaches are some of the products that are already being affected by the lack of water for their growth.
The famous California wine, which represents 90% of American wines, could lower its production due to the poor grape harvest, even though this fruit can grow in places with dry climates.
Tomatoes, cotton, plums, pistachios are other products that could be affected.
What steps is the government taking?
In recent remarks, California Governor Gavin Newsom proposed a $ 5.1 billion package for water infrastructure and resilience. This package would be implemented over four years and would include:
Drinking water and wastewater infrastructure, with a focus on small and disadvantaged communities.
Groundwater cleanup and water recycling projects.
Sustainable Groundwater Management Act implementation to improve water supply security.
Among other important measures.
Forest fires, another huge problem.
The large fires caused by the drought and high temperatures is another factor that affects both agriculture and deforestation in general.
According to recent data from the California Department of Fire Protection, known as Cal Fire, firefighters are currently fighting the flames of three major fires. The largest of the fires is in California, in Siskiyou County, near the Oregon border. Right now, it has burned about 20,000 acres.
We as individuals, can we do something?
Stopping global warming and all that it entails, every little action counts. Saving water, recycling, saving energy, using products that are friendly to the environment, are simple actions that every individual can carry out, and that contribute to healing our home: Planet Earth.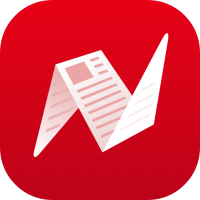 This is original content from NewsBreak's Creator Program. Join today to publish and share your own content.