Sunday, July 25th we witnessed something that hasn't been done since 2004's Olympics and that's seeing Team USA lose an official game, not including exhibitions. And the team that beat them of all teams was France….
Although France was the team that knocked the USA team out of contention in the World Cup for basketball a few years ago, this is inexcusable with the superstars that fill this team these Olympics.
All game we saw team USA have control of the matchup and it seemed like they would have an easy win and cruise to victory and almost had multiple double-digit leads throughout the game and every time we saw team USA start to pull away we saw France storm back with runs of their own and even had a 6 point lead at the end of the 3rd quarter and in that third quarter, we saw France outscore team USA 25 points to 11!
Horrible.
Then in the last quarter of the game, we saw Team USA make their comeback and even took the lead by 4 points at the 6-minute mark of the quarter with the score of 67 to 63 at that point.
Then from that moment to the last minute of the quarter these Frenchmen started shooting 3s and could not miss one and at the last minute mark of the game France took back the lead with a made 3 pointer by Evan Fournier and the score was 76 to 74.
At the 40 second mark on the clock team USA tried to make a 3 point bucket to take the lead and they missed 3 times even after 2 offensive rebounds. And for the rest of the game, France went to the foul line to shoot and make 7 free throws while team USA only scored one 2pt field goal for the rest of the game and team USA loses 83 to 76.
Super inexcusable and clearly they really thought they would come into this Olympics and have easy outings like they usually do but guess what, there clearly is no type of chemistry here. It seems like everyone is just there to be there. It seems like they are on a nice paid vacation to Tokyo.
This loss is the first obviously doesn't knock them out of contention to get a medal but this means they have to be perfect for the rest of the games.
The leading scorers in this game were Evan Fournier for France with 28 points and for Team USA was Jrue Holiday with 18 points off the bench.
Ridiculous.
The next game takes place Thursday at around noon eastern time and they will be taking on Iran.
There should be ZERO reasons they have any trouble here and should win by at least 35 to 40 points and should use this as a game to get that confidence going and build the chemistry going forward because if they are playing like this against teams like Slovenia then team USA's chances for Olympic gold will vanish.
As always, Hope you guys enjoyed the read
-Sani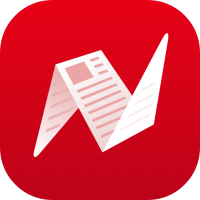 This is original content from NewsBreak's Creator Program. Join today to publish and share your own content.