NBA centers Jonas Valanciunas and Steven Adams battle it out
NBA - Getty Images
Good morning and welcome back to Nahh B! podcast.
Today I got another breaking sports news article for you guys and with the draft coming up there are moves being made in the NBA!
It was reported earlier that The Memphis Grizzlies are finalizing a deal that would send center Jonas Valanciunas and the number 17 and 51 pick of this year's draft to the New Orleans Pelicans for point guard Eric Bledsoe, center Steven Adams aka Aquaman and the number 10 and 40 picks also of this years draft and Memphis also apparently gets the projected 2022 first-round pick from the Lakers through this deal.
Its also already being reported that Eric Bledsoe is not even planned to kept my Memphis and they could trade him very soon before the draft this Thursday.
Poor Bledsoe
The main thing to note here is the Pelicans are able to clear a bunch of cap space by trading both Adams and Bledsoe. Adams was about to receive 17 million this upcoming season and Bledsoe was going to receive 18 million. Now with this move, the Pelicans can now either match offers for Lonzo Ball or they could try to get another free agent point guard.
Jonas on the other hand is set to receive 14 million no matter what.
This last season Jonas averaged a little over 17 points and a career-high 12 and a half rebounds.
Bledsoe averaged a disappointing 12 points and 3 rebounds and assists in an average of 29 minutes.
Steven Adams averaged just under 8 points and just over 8 rebounds this past season.
If we are to quickly discuss who I believe won this trade i would have to say the Pelicans as of this point all depending on who the Grizzlies will draft so it's hard to say really but right at this point id have to say the Pelicans.
Jonas is a super underrated center who is an easy double-double every time he is on the floor and gives you the random monster double-double games with over 20 rebounds which he has done on a handful of occasions this last season.
With the front-court of Zion and Jonas now in New Orleans, I believe it will be a much better duo than the pairing of Zion and Adams was last season. But now we wait and see if that's true.
As always, Hope you guys enjoyed the read
-Sani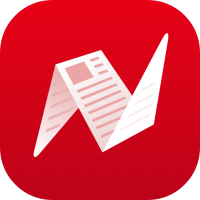 This is original content from NewsBreak's Creator Program. Join today to publish and share your own content.