Houston Texans QB Deshaun Watson waves to the crowd
NFL - Getty Images
Big news coming out of Houston. Sort of.
It is being reported that the Houston Texans are now officially listening to trade offers from multiple teams around the league for their star quarterback Deshaun Watson.
Since the end of last season, Deshaun has expressed his frustration with the team and started demanding a trade to happen before this new season starts. Although every time he demanded a trade, the team pushed his thoughts to the side and denied even thinking about a trade scenario and when they did hear any offers they would try to rebuttal with a ridiculous asking price of players and picks.
Deshaun signed a huge 4 year 156 million dollar contract extension with the team this last September that even had a no-trade clause but issues started to arise when the team did not involve him in talks of team moves including the hiring of their new general manager Nick Caserio.
From then all the way to now it seems like hands are getting forced and they changed their minds and are now a lot less reluctant to let the star quarterback go.
There was a report that said the team has been listening and have been willing to trade him for some time now but that's more so with Deshauns off-season legal issues he is dealing with now.
My show discusses specifically sports and nothing but sports so I will not go further into the details of his legal issues but as I've said as a kid, "google is your best friend if you really want to know"
Regardless, The star quarterback set career highs this last season both in passing yards which he threw for 4,823 yards and TD's which he got 33.
Deshaun declined to show up for the voluntary team training sessions the other month but has now shown up for the non-voluntary team training camp and by doing so is avoiding a 50 thousand dollar fine for each day he would have missed so it was a no brainer to show up.
But it does not change the feelings of his displeasure and still wants out.
As of this moment, the teams who are said to be interested in Watson are the Denver Broncos, Carolina Panthers, New England Patriots, Miami Dolphins, Washington Football team, Chicago Bears, and my team the Philadelphia Eagles.
Personally speaking, If my eagles were to get him that would mean trading away Jalen Hurts and I don't know how I'd feel about it as I would like to see Jalen play a full season with the team after having a whole off season to develope the team chemistry that was needed late in the last season.
But that's just me
Regardless let me know your thoughts on this situation and where you'd like to see him go or if you would even like to see him stay and try to work it out with the team and staff.
As always I hope you guys enjoyed the read
-Sani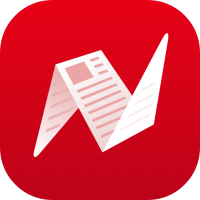 This is original content from NewsBreak's Creator Program. Join today to publish and share your own content.