Milwaukee Bucks forward Kris Middleton & forward Bobby Portis after successful play
NBA - Getty Images
So for those who didn't watch the last game which was game 4, we saw the Atlanta Hawks come into the game insanely motivated without their star point guard Trae Young as he suffered an ankle injury in game 3. In that game 4, we saw the Hawks take the win to tie up the series.
Although the main thing that happened in game 4 was that we saw Giannis Antetukunmpo suffer what looked to be a very bad hyperextension in the leg.
When you watched it as it happened live it looked as if he really messed himself up and did some serious damage.
Luckily and thankfully that was not the case and it was yesterday before the tip off for game 5 that they announced that Giannis would obviously be out for the game but that he suffered no structural damage to his leg.
At this moment there no timetable for a return.
Like how i said the Atlanta Hawks came out super motivated to put in work for Trae in game 4 win front of their home crowd?
It was the exact same thing with the Milwaukee Bucks here in game 5 and right out the gates in the first 4 minutes of the game the Milwaukee Bucks go on a 16 to 5 run that was led by Jrue Holiday who scored 7 of those 16.
Then for the next 5 minutes, they once again go on a run of 14 to 5.
To end the quarter the Hawks did their best to start clawing their way back and went on a quick little 12 to 6 run to end the quarter but ultimately got outscored that 1st quarter 36 to 22 due to that horribly slow start.
Also quick to note that Brook Lopez apparently transformed into Kareem Abdul Jabar during that first quarter and scored 12 points just himself.
The second quarter starts and for the first half of that quarter both teams stayed neck and neck dropping 14 points each but then the Hawks once again ended the quarter with another run of their own outsourcing the Bucks 21 to 14 for the second half of that quarter and went into halftime being down by 11 points with the score at 65 to 56.
In the third quarter it was very similar to the 2nd quarter and once again literally for the first 6 minutes of that quarter and first half of that quarter both teams coincidentally once again scored 14 points each.
What's even crazier is that Brook Lopez is still running around being Kareem and has 23 points to his name up to this point.
Little past the 6-minute mark of the quarter we saw Bogdan Bogdanovic apparently undercut Middleton on a shot which resulted in a flagrant foul on Bog and Middleton made 3 free throws out of it and from that moment to the end of the quarter the bucks went on a 13 to 9 run outsourcing the Hawks 26 to 22 in that 3rd quarter.
Fourth-quarter begins and once again we saw the Bucks come storming out right away and start the quarter with an 8 to 3 run in the first 2 minutes,
Then for the rest of that first half of that quarter, the Hawks started matching the Bucks shots and both teams scored 30 points a piece which did not help the Hawks at all with chopping the lead down and could not get a run to save their life and the game ends with the Bucks taking a comfortable 11 point victory in front of their home crowd in Milwaukee and without their best player.
But who needs Giannis when you got Big Brook using his mimic attack to transform into Kareem at the most random times?
That big man ended with 33 points.
Insane.
Regardless, Game 6 happens tomorrow which is Saturday, July 3.
The series will be going back to Atlanta where the Hawks will be facing an elimination game now as the Bucks lead the series 3-2.
Trae Young is hopeful he can rehab and recover enough to be out there, No news on Giannis but more than likely he will be out once again.
Hope you guys enjoyed the video!
Follow me to see more articles like this.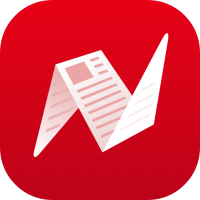 ...