Its been weeks since news broke that Football team Green Bay Packers & their star QB since 2005 Aaron Rodgers, have been butting heads.
And at this moment it does not seem to be getting any better.
Trade rumors have been circulating around the league involving Rodgers just for the teams GM Brian Gutekunst to shoot the speculation down and say they do not plan to trade him.
Although on Aaron Rodgers side of things there are multiple reports from insiders who have spoke to him personally that says Aaron is ready to move on and doesnt feel he is being respected by the teams front office who makes the main decisions.
mainly decisions that Aaron would like to be apart of like team player moves, coaching staff decisions etc.
So far it has been said by multple sources close to Rodgers that he is demanding a trade and doesnt want to be back with the team for the 2021-2022 season
Yesterday Monday May 24th was the begining of the Packers organized team activities, which is on a voluntary basis. Rodgers did not show up *to no ones surprise*.
In fact there is actually video of him enjoying his best life in Hawaii playing a guitar and singing his heart out. Even actor Miles Teller who was also there got in on the action. **click video link below**
**Video link by TMZ** : https://www.tmz.com/2021/05/24/aaron-rodgers-singing-dancing-hawaii-green-bay-packers-otas/ **
Personally, I believe he is pretty much forcing the teams hand to trade him and I cant really hold it against him.
Hes done so much for the franchise and is asking to have input in some decision making which i truly believe he deserves after playing for them for almost 16 years now.
BUT, does not look likely at this point in time.
Would love to hear any of the readers thoughts on how they think this will pan out
Thank you guys for reading my first ever article. Hope you guys enjoyed enough to follow the page for more future articles and videos on all sports related topics.
- Sani Nabi
Follow me to see more articles like this.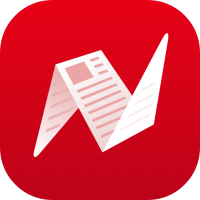 ...