The Ballard Food Bank has raised enough funds to finish building their new location at 1400 NW Leary Way.
Construction started on the new food bank in September 2020, and the organizaiton has been fundraising ever since to help cover the costs for building their new home. With their lease expiring in their current location in October, they've been under pressure to raise enough money to finish construction and move in.
The Ballard Food Bank raised a total of $13.9 million to build their new facility, which they've called a Hub for Hope. The building is nearly finished, and they plan to open their doors in mid-October.
"You have been side-by-side with us through this journey and we are overwhelmed with gratitude," Jen Muzia, Executive Director wrote in an announcement. "You gave generously because you share our values: We are neighbors helping neighbors. We believe access to food is a basic human right. We care deeply about our community."
The food bank says that over 1,300 individuals, families, companies, faith groups, community organizations and foundations helped them raise enough to complete their building.
"When we started planning this years ago, we were not in a pandemic. We knew that space was tight in our rental and that more folks needed food and services. We began dreaming and strategizing about creating something special, designed with inclusion and equity and dignity in mind," Muzia wrote.
The food bank was inundated during the pandemic: In February 2020, 3,200 people visted the Ballard Food Bank or received food deliveries. By April 2021, their clientele had doubled, with 6,800 receiving assistrance in a single month.
"Many people have never been to a food bank before, but the loss of jobs and income were devastating," Muzia wrote.  "Through the support of you, our community, we were able to reinvent our operations and ramp up services to become part of the solution."
The new food bank is twice the size of the current location, and includes a garden, a large waiting area, and cafe for visitors. The warehouse is 3,000 square feet and has additional sorting areas and storage space, making programs such as the Weekend Food For Kids and Home Delivery easier for staff and volunteers to operate.
The Community Resource Hub will also expand with the new space, giving visitors more access to resources such as rent assistance, medical check-ups, case management, and VA services. The larger facility will allow the food bank to expand their services into more communities; Licton Springs to Bitter Lake and up to 145th St will be included in the new Ballard Food Bank service area.
The Ballard Food Bank will host a grand opening this fall; we'll update with more details when they become available.
Photo: Ballard Food Bank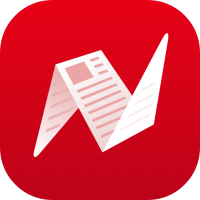 This is original content from NewsBreak's Creator Program. Join today to publish and share your own content.