A zero-waste bulk foods store is opening soon in Crown Hill at 7749 15th Ave NW.
Mimi's Zero Waste Market, set to open Oct. 1, will sell organic, bulk pantry staples such as flours, grains, beans, tea, coffee, spices, oils, and vinegars. They'll also have soaps, skin care, and hair care products, all for sale in bulk quantities.
The zero-waste part of the deal is that customers are expected to bring their own containers, whether it's mason jars or muslin bags. The goal is to cut down on plastic, and the store will be as plastic-free as possible, according to the website.
"We acknowledge that 'zero waste' is an aspirational goal," owner Heather Williams writes on Mimi's website.
"Assessing which containers, materials and products that ultimately create the least amount of landfill waste or result in the lowest carbon footprint is very complicated and may change over time. However, the detrimental health effects of plastics are well documented, and attempting to reduce those toxins in our homes and our food, as well as reducing the rate at which micro plastics are entering our waterways is an important goal as a community."
Mimi's will sell goods from many local and BIPOC-owned suppliers, Williams says on her website.
Williams, originally from Pennsylvania, has been living in Seattle for over two decades. She says she was introduced to zero waste shopping by Scoop Marketplace. "I knew I wanted to bring this incredible option to my neighborhood in north Seattle. We can't wait to find our brick and mortar location and build community, learning as we go, to live with less plastic. Get your jars and tins ready!"
Before their October opening, Mimi's Zero Waste Market will be hosting a pop-up stand at the Phinney Neighborhood Association's FundaMENTAL Fest on Saturday, Sept. 18.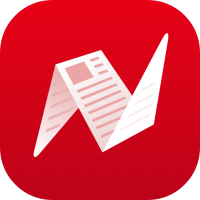 This is original content from NewsBreak's Creator Program. Join today to publish and share your own content.