The Keep Moving Street on W Green Lake Way N will be reopening to traffic next month after being closed for over a year.
The Seattle Department of Transportation will be making some changes along the roadway to maintain it as a pedestrian- and bike-friendly street. As soon as next week, SDOT will be starting construction to create a two-way walking and biking path on W Green Lake Way N. The plan is to complete the installation in early October, with a target reopening date of October 1.
During the installation, SDOT says there will be detours in place for pedestrians and bicyclists.
W Green Lake Way N closed in May 2020 as part of the city's Keep Moving Streets program. Locals didn't embrace the closure, and one Green Lake resident started a petition on Change.org to request that the roadway reopen. So far, the petition has over 5,600 signatures.
"The closure of Green Lake Way has caused incredible hardship for many thousands of residents as Green Lake Way N is a major thoroughfare for the community," petition creator Shana Kelly wrote. She cited several problems with the closure, from increased traffic to reduced parking and a downturn in customers for local businesses near the west side of Green Lake.
Since late last year, District 6 Councilmember Dan Strauss has also been requesting that SDOT and the Seattle Parks Department reopen the road to two-way traffic and install a two-way protected bike lane on W Green Lake Way.
SDOT announced in July that they would be making the change this fall, and that beyond returning traffic lanes to W Green Lake Way, they want to, "discuss creative solutions for making the street less of a divider between Woodland and Green Lake parks.
"We have a rare opportunity to build on the Keep Moving Street and reimagine how W Green Lake Way N can serve multiple functions," SDOT shared on their Stay Healthy Streets project website. "We'll seek community input on how to improve connections between the parks by keeping speeds calm and including possible solutions like more crosswalks, additional walking improvements, decreasing the speed limit to 20 MPH, and temporary changes in street operations to encourage community use and celebrations."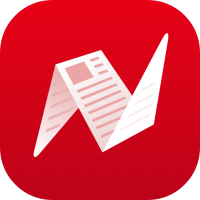 This is original content from NewsBreak's Creator Program. Join today to publish and share your own content.