A new public art installation has popped up along Shilshole Ave, just across from Cloudburst Brewing.
The art is from local muralist Dozfy, known for several local art installations including a mural on the former Ballard Blossom building and the large Stabbert Maritime fence mural behind the National Nordic Museum. He's now the latest artist to join the FLOW art project, a joint collaboration between Seattle Public Utilities (SPU) and the Office of Arts & Culture to beautify the Ship Canal Water Quality project construction sites.
SPU commissioned a number of artworks, both temporary and permanent, to be displayed at the Central Ballard site at Shilshole Ave and 24th Ave NW, the East Ballard site near Fred Meyer, in Fremont at 36th and Leary, and in Wallingford at 35th and Interlake.
"Aligned with the goals outlined in the Ship Canal Water Quality Project and the SPU Drainage and Wastewater Art Master Plan, the artworks seek to make the invisible visible and to provide visitors with an understanding of the flow of water on site and through the surrounding neighborhoods," the SPU website states.
Each temporary artwork will be on display for about six months, with 11 total artists chosen to develop installations for the four Ship Canal Water Quality project sites.
Here's more about Dozfy, from the SPU public art site:
Dozfy is a Seattle-based artist who explores stories, histories and connectedness through his public artworks. Reflecting a balance of yin and yang, his art embodies planning and effortlessness, precision and flexibility. Dozfy has a degree in studio art from the University of Texas, and his artistic style is influenced by Chinese calligraphy, Japanese and American art, realism, comic books, Ansel Adams and Jackson Pollock.
Dozfy's contribution to the FLOW project includes three local salmon species: "Sockeye, Chinook, and Coho salmon are intrinsically linked to Ballard—roughly 75,000 pass through the Hiram M. Chittenden Locks. Ballard itself, home to an industrial working waterfront and strong maritime heritage, also reflects some of the defining characteristics of salmon. Like the keystone species, Ballard and the people who call it home are hardworking, determined, tough and willing to meet challenges head on," Dozfy writes.
Other artwork in the FLOW project includes "Soak it Up" in East Ballard at NW 45th St. & 11th Ave NW, which is a series of sponges designed like a quilt along the fenceline.
And in Wallingford at N 35th St and Interlake Ave N, Lisa Liedgren Alexandersson and Kait Rhoads are creating a piece called "Oceans of Emotions," in which the artists invited Seattle residents to create miniature artworks responding to the phrase "Release and Embrace" in words and drawings.
The temporary artwork will be in rotation until Feb. 2023. To learn more about the artists and other installations, visit the SPU Ship Canal Water Quality project public art page.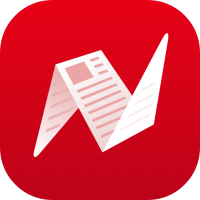 This is original content from NewsBreak's Creator Program. Join today to publish and share your own content.