The Ballard Playfield is about to get some lighting upgrades.
Seattle Parks and Recreation has awarded a construction contract to a local electrical company to replace the lighting at the Ballard Playfield, adjacent to the Ballard Community Center at 2644 NW 60th St. The work to replace the lights started this week and will be completed in early 2022, and the playfield will remain closed during construction.
Seattle Parks says they've invested in the highest quality energy-efficient lighting possible for the playfield. The new technology "minimizes spill light and glare off the field while providing performance recreation light."
The parks department also has plans in the works to fully renovate the Ballard Playfield: The field is set to receive a new synthetic turf infield and subsurface field restoration. However, this work has been put on hold during COVID-19. The new field light poles and light replacement is the only part of the renovation project that's currently on track, "for safety and energy efficiency" reasons, Seattle Parks said in a press release about the project.
The field light poles are old enough that the replacement has been prioritized as a health and safety project for the community and require immediate attention, Seattle Parks says on their website.
Ballard Playfield has two Heritage Trees on its property bordering 26th Ave NW; Seattle Parks says they'll take special care to reduce impacts to the trees during construction.
While the playfield is closed during construction, Seattle Parks says the contractor will aim to minimize impacts to the neighborhood.
The work to replace the turf and lighting has been in the works for quite some time: The project was first approved in 2018, with work expected to start in 2019. The cost of the lighting replacement is $1.3 million and is funded by Reserve Funding and the Real Estate Excise Tax.
Work started this week and is expected to wrap up in January 2022.
Seattle Parks is also currently surveying Seattle residents to help inform their future plans. To that end, they've launched a Strategic Plan Implementation online open house to seek community input, "to inform our plans for pandemic and economic recovery and learn more about what you want to see at our parks, open spaces, and community centers in the coming years," the open house website reads.
"We need to better understand how community needs and priorities have changed, particularly for those disproportionately impacted by [the crises of 2020]," SPR writes.
The online open house and survey will remain open until October 13, 2021.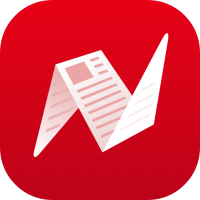 This is original content from NewsBreak's Creator Program. Join today to publish and share your own content.