One of Ballard's beloved dive bars is about to be revived: The Ballard Smoke Shop has a new owner, and he's planning to bring it back from the abyss.
Max Genereaux, aka The Reviver, has taken over ownership of the Smoke Shop, which closed this past year. Genereaux is no stranger to revitalizing and maintaining old dive bars; he's also the owner of Hattie's Hat, Al's Tavern, The Sunset Tavern, and The Pine Tavern.
The Ballard Smoke Shop has a rich history in Ballard: Tommy Economou opened the Smoke Shop in 1971 in the building that was once home to The Looking Glass Parlour. The Looking Glass dates all the way back to the 1930s, and as he told the Ballard Alliance, Genereaux is planning on honoring the old name by calling the dining room The Looking Glass Parlour.
"I should mention before everything else that I owe the Economou family for their trust in me to preserve the legacy of the Smoke Shop, and their father Tommy who created it," Genereaux told the Ballard Alliance.
The Looking Glass and Smoke Shop have ties to the Sunset Tavern as well: As the Alliance explains, the original Looking Glass Parlour, which was in the Smoke Shop's current location, was purchased by Jim and Betty Jones in 1972 and renamed The Sunset Tavern. It remained there until 1976 when the Jones moved the Sunset two doors down to its current location, which was once home to Ballard's first Chinese food restaurant, The Chung Sun.
When Genereaux bought Sunset Tavern, he honored the original owners by naming the front bar space after Betty Jones. And when he bought Hattie's Hat, Genereaux kept the original Hattie's menu, which dates all the way back to the 1950s.
"Now that the city has changed as much as it has in the last decade, it's even more special to me because there's all these new bars and there are very few of the old ones left – and my job is to maintain old Seattle bars. I want them to survive," Genereaux told the Alliance.
The reopened Ballard Smoke Shop will include both the Smoke Shop lounge and the Looking Glass Parlour dining room. Both the lounge and dining room will offer the same menu. Genereaux is currently in the process of getting a liquor license, and plans to reopen the Smoke Shop soon after.
We'll keep you updated and let you know when the Smoke Shop reopens.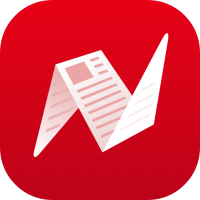 This is original content from NewsBreak's Creator Program. Join today to publish and share your own content.