The tunnel boring machine in Ballard has begun its initial digging for Ship Canal Water Quality project, and a new giant gantry crane has been installed at the project site on 24th Ave NW and Shilshole.
The 43-foot-fall gantry crane (above), made up of giant orange beams, is built on top of rails so it can easily move back and forth over its worksite. At the Ballard site, the gantry crane will be used to move things in and out of the excavation shaft. SPU plans to build another one at the same site.
The tunnel boring machine—MudHoney—has dug its first few hundred feet underneath Ballard toward Fremont.
"In these first few hundred feet of boring, MudHoney's spoils are moved out of the tunnel to a muck pit at the bottom of the shaft via a temporary conveyor belt system," SPU writes in a statement about the progress.
After 800 feet of digging, MudHoney will pause to transfer to a permanent rail system, which will move spoils to the same muck pit where the gantry crane will lift them up and out to be placed into a storage area west of the shaft. Trucks will later move the spoils off-site to be disposed.
You can follow along on MudHoney's journey on the SPU website.
During tunneling, SPU says you can expect the following near the Ballard work site:
Heavy equipment, such as cranes, arriving and being installed on site
Truck deliveries of the concrete segments, and MudHoney equipment
Tunneling activities
Nighttime segment deliveries and tunnel spoils getting hauled off
Noise and vibrations typical of a construction site
Crews will continue to work 24 hours a day, five days a week until the tunnel reaches Wallingford in fall of 2022.
In East Ballard, SPU says crews will be postponing weather-sensitive work on the diversion structure on 11th Ave NW until mid-2022. In the meantime, crews will be working on NW 45th St installing a temporary water main, dewatering wells, and excavation support for the mechanical and electrical vault.
SPU says to expect the following at the East Ballard site:
Both lanes of 11th Ave NW south of NW 45th St will be open starting this week. It will be reduced to single lane again in mid-2022 for the diversion structure work. 
The final connections for the water main bypass will require a short, temporary water outage. If your service will be impacted, you'll receive a door hanger with more information.
Heavy equipment in the area
NW 45th St closed to traffic; vehicles must detour onto NW 46th St
Burke-Gilman Trail users remain detoured to the north side of NW 45th St. Flaggers will help direct traffic during daytime working hours. Please follow all detour guidance on site. For safety, bicyclists should either dismount or cross train tracks at a 90-degree angle. Please use extra caution in wet weather as ramps may be slippery.
Noise and vibrations typical of a construction site
For more information on the Ship Canal Water Quality project, visit the project website.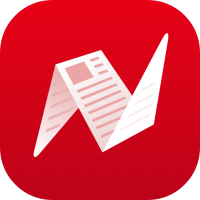 This is original content from NewsBreak's Creator Program. Join today to publish and share your own content.