The Ballard Market will soon be rebranded: Its new name will be Town & Country Market.
Independent grocer Town & Country Markets owns the Ballard Market, along with five other regional stores. Three other stores go by the name Central Market, with locations in Shoreline, Mill Creek, and Poulsbo. The others include the Bainbridge Town & Country Market at the Lakemont Town & Country Market.
Ballard Market and the Central Market locations will adopt the Town & Country name starting next month, with the Ballard store set to change in 2022.
Along with the name change, the stores will undergo renovations, "all to present an integrated brand across both in-market and digital experiences that reflect the changing way consumers shop, get inspired by food, and explore flavors from around the world as well as from around the local area," Town & Country shared in a press release.
The first store to change its name will be the Central Market in Mill Creek, which will have its sign changed in mid-September.
"Bringing all of our stores under the Town & Country name is a natural next step for our company, allowing us to come together as one brand for wider reach while offering the same local products, great culture, and passionate people," Bill Weymer, CEO of Town & Country, said in a press release.
"We've been around for more than 60 years, operating largely as individual stores. This move to one family name sets a foundation for our next 60 years as we spark excitement with what's new in our stores. Town & Country isn't just a place where you buy food, it's where you go to be inspired by it. We look forward to having more people find their own inspiration in what we offer and discover more from our region."
Town & Country first opened on Bainbridge Island in 1957, and expanded to open their Ballard location in 1986. Their location on 15th Ave NW just north of NW Market St was originally a Lucky Store; when Town & Country took it over, it became the first of their locations on the Seattle side of the water.
According to their website, it became famous in the early days for their "Singles Night", which was a way for single people to meet in the grocery store. Singles Night was apparently short-lived: "It eventually fell victim to its own popularity when the fire department requested it be discontinued because of overcrowding (but not until at least one couple who met there were married, rumor has it)," the Ballard Market website reads.
"Unifying under our original Town & Country name reminds us to stay true to who we are as one of the last independent grocers in our region, with a vision to nourish our community's quality of life," said Susan Allen, senior director of brand development. "We care about giving our customers access to everyday value and to be there to support their celebrations or special occasions. This change signifies our commitment to stay around for many more years, continuing to grow and find innovative ways to inspire the joy of eating and to bring people together through food." 
Along with the rebranding, the company is launching a new website with expanded digital content for more simple online shopping. The grocer plans to include weekly recipe inspirations, partner stories, online ordering with personal shoppers, and scheduled deliveries with the new site.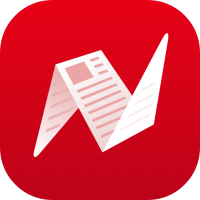 This is original content from NewsBreak's Creator Program. Join today to publish and share your own content.