Another Ballard utility box is about to become beautified by a local artist.
Artist Andrew Saeger won the latest utility box beautification contest, in which people voted based on four different designs for the next utility box wrapping. The Ballard Alliance has already wrapped several utility boxes around the neighborhood; the box that Saeger will wrap is on the northwest corner of NW Market St and 24th Ave NW.
Seager told the Ballard Alliance that his work "tells a story with wit—finding humor within the angst of the modern world. I envision carrying the narrative elements found in my work to the utility box—creating a story that would unfold as you viewed each side."
Seager is co-owner of Factory 43, an online store selling graphic goods with original illustrations. (See examples of his art above.)
The utility box beautification program started in 2019, and so far, seven utility boxes have been wrapped in local artists' designs. The Ballard Alliance launched the program with the Ballard Public Art Committee with the goal to incorporate more public art on the streets of Ballard.
"By covering these permanent, nondescript elements of the street with artwork, we can create a more interesting pedestrian experience, promote community identity, and deter vandalism," the Alliance writes on their website.
The designs are created digitally and printed on heavy-duty vinyl, which has a five- to 10-year life span. Each artist is paid $500 for their work.
"These wraps not only bring an element of public art to the street, they greatly reduce the amount of vandalism on the boxes and the maintenance hours required to clean them," the Alliance writes.
Over the past two years, the Ballard Alliance and Ballard Public Art Committee have worked with three other artists to wrap the seven utility boxes.
Sarah Robbins designed the box at the southeast corner of Ballard Commons Park, and another on the corner of NW 57th St and 24th Ave NW which features octopus tentacles and the Ballard Bridge.
Sarah Simon, also known as the Mint Gardener, designed three boxes between 17th Ave NW and 20th Ave NW on NW Market St.
Finally, Stevie Shao created the designs for the other two boxes; one at the corner of NW Market St and 22nd Ave NW, and the other at 22nd Ave NW and Ballard Ave.
The newest utility box with Seager's art will be wrapped later this fall; we'll let you know when it's finished.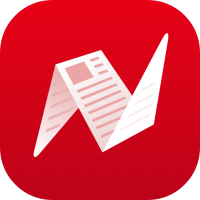 This is original content from NewsBreak's Creator Program. Join today to publish and share your own content.