After eight years at 5404 Leary Ave NW, Alison's Coastal Cafe & Bakery is closing its doors for good as the owners take over the Lockspot Cafe.
The Lockspot Cafe's previous owner Pam Hanson announced that the Lockspot was for sale back in May, saying it was time to let go of the historic cafe and spend more time with her husband. Alison's Coastal Cafe owner Alison Soike purchased the historic restaurant back in July, which she now co-owns with her partner Ryan Faniel.
They've spent the past month transitioning into the Lockspot, and are now ready to close up shop at Alison's Coastal Cafe for good.
"We are so honored to have shared life with you over the last eight years here on Leary," Soike wrote to her customers. "I have shared more tears, cinnamon rolls, laughter, biscuits, hugs, caffeinated beverages and life stories than I can count. You all have been the center of my world for eight years and I feel so incredibly blessed to have filled your bellies with our homemade goodness for just as many."
During the pandemic, Alison's Coastal Cafe pivoted by offering full meals to go, and broadened the range of what they were offering. After doing a stint running the Ballard Elks kitchen, Soike realized she could—and wanted to—do more. She told My Ballard that when she heard that the Lockspot was for sale, a friend of hers recommended she jump on it.
"So we did!" Soike said, adding that she's been a part of the Ballard community for almost 20 years. "The people here have become our family."
The last two days of operation in their Leary cafe will be Aug. 30 and 31; after that, Soike and Faniel will be fully moved into the Lockspot Cafe.
"You have taught me how to exist as a community and family in the small business world. You have seen me through triumph and tragedy and picked me up when the world had me down. I will forever be grateful for the lessons learned on Leary," Soike wrote to her customers.
Soike says the offerings at the Lockspot will be a little bit different, but will mostly look the same. "Just give us a few weeks to get our sea legs down on Locks Place," she writes.
"You'll be happy to know that the coffee stand down there will bear the starfish logo and your baked goods and amazing Lighthouse Coffee with be ready whenever you are."
Photos: Alison Soike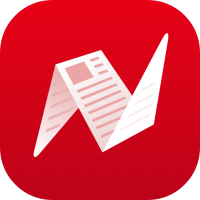 This is original content from NewsBreak's Creator Program. Join today to publish and share your own content.