School traffic safety cameras will be turned on next week in Seattle, including a new one close to Whittier Elementary in Crown Hill.
The Whitter Elementary traffic cameras have been installed on NW 80th St between 12th Ave NW and 14th Ave NW in Crown Hill. The school zone safety cameras only operate when students are arriving and departing school grounds; the cameras near Whittier will be on from 7:15 a.m. to 8:05 a.m. and again in the afternoon from 2:15 p.m. to 2:55 p.m.
Starting September 1, the Seattle Police Department will turn on traffic safety cameras at 14 schools. The cameras automatically send tickets to drivers who are photographed speeding. Lights on the signs will flash throughout the school day to warn drivers to slow down.
The cameras function with speed sensors in the pavement. When the sensors detect a vehicle traveling above the speed threshold, the camera is triggered. The camera then takes the first photos, known as the "A" shot, followed by a second set of speed sensors that verify the vehicle's speed. The camera system then takes a second photo—the "B" shot—and records a video clip of the violation.
Seattle police officers then review the video before they issue a ticket. All safety camera tickets are treated as parking infractions and do not go on your driving record. If you get a ticket in the mail, you can view the video of your vehicle online.
"The goal is to improve safety by reducing speeds, not to issue tickets," SDOT wrote in a statement about the cameras. Statistics show that a person struck by a vehicle traveling at 20 mph is nearly two-thirds less likely to be killed compared to a pedestrian struck by a vehicle traveling at 30 mph, according to AAA Foundation for Traffic Safety. SDOT says that since adding school zone safety cameras, the average number of traffic violations has decreased by 64 percent and average speeds have decreased by 4 percent.
Speed limits on streets near schools and residential streets without dividing yellow center lines is 20 mph, and for most other streets with a dividing center line or multiple lanes, the speed limit is 25 mph, unless a sign says otherwise.
Whittier Elementary is the only school in Ballard with traffic cameras. For a full list of school traffic cameras in Seattle, read this brochure from SDOT.
Along with traffic cameras to keep kids safe, SDOT has also built nearly 25 Safe Routes to School projects since 2020. Safe Routes to School projects include new walkways, school zone signs or beacons, speed humps, pedestrian crossing improvements, and neighborhood greenway improvements.
In Ballard, the Safe Routes to School projects include new school zone signs and beacons at Webster Elementary School, pedestrian crossing improvements at Loyal Heights Elementary School, and a new walkway at Whitman Middle School. In Greenwood and Wallingford, SDOT installed pedestrian crossing improvements at Bagley Elementary School and Hamilton International Middle School.
Magnolia's Catherine Blaine K-8 also has new pedestrian crossing improvements, as does Queen Anne Elementary School.
Whittier Elementary is also part of SDOT's "School Streets" program, which closes streets to most cars around schools. School Streets are one or two blocks directly next to schools with "street closed" signs.
SDOT's other initiatives related to school transportation safety include the ORCA Opportunity Youth program, which provides unlimited 12-month ORCA cards at no cost to high school and income-eligible middle school students, and Safe Routes to School Mini Grants, which are available for small projects like bike helmet giveaways or blinking lights for students walking and biking to school.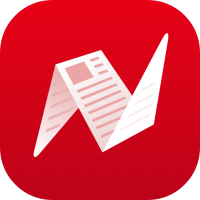 This is original content from NewsBreak's Creator Program. Join today to publish and share your own content.