The former El Camion location at the corner of 15th Ave NW and NW 65th St has caught fire for the second time since being vacant.
Seattle Fire responded to the blaze early Saturday morning, with multiple engines called to fight the 3:30 a.m. fire. SFD managed to control the fire within an hour, and no injuries were reported. My Ballard Facebook Group member Shane posted photos of the fire, saying it was a large response.
This is the second fire that's broken out in the former El Camion building. Last September, a smaller fire damaged the empty building.
El Camion has been shut since April 2019, after six years of operating just across from Ballard High School in the former Zesto's location. Developers bought the building back in 2016 for $1.7 million, and sold again in 2019 for $3.6 million.
Since El Camion shut its doors, the building has been in a constant state of neglect, with boarded up windows and graffiti covering its outer walls.
There were plans in the works to turn the vacant lot into a 5-story apartment building, but according to Seattle in Progress, the project has been cancelled due to no response to corrections and an $8,719 overdue balance. The current plans are vague for the site, but the demolition seems likely.
El Camion moved into Hale's Ales kitchen in 2019 after closing their 15th and 65th location. That arrangement lasted less than a year, when Hale's had to ask them to leave due to licensing issues. Now, El Camion operates four food trucks around the city, with a location on Aurora next to Home Depot, one on Roosevelt in the U-District, one in West Seattle, and another in Sand Point.
Before El Camion, the building was home to Zesto's, a drive-in restaurant that opened back in 1948. The iconic spot was open until 2012, when it was replaced by RoRo BBQ for a short time. El Camion took over in 2013.
Just next door to the burned property, another lot is being turned into an affordable housing building. The property at 6400 15th Ave NW—once home to Corry's Fine Dry Cleaning and Fuzzy Wuzzy Rug Cleaning—will become Ballard Crossing, a project of Plymouth Housing. Plymouth Housing is a nonprofit that develops and operates housing for those facing homelessness.
The new building will be five stories and have 79 supportive housing units, and will be the first Plymouth building outside the downtown area of Seattle. The Ballard Crossing development is one of many new permanent housing developments in the works around the city. Seattle's Office of Housing has committed about $60 million for building and operating housing, which will be distributed amongst six buildings around the city.
Photos by Shane McRoberts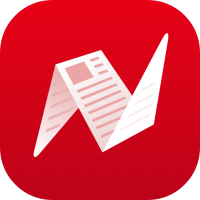 This is original content from NewsBreak's Creator Program. Join today to publish and share your own content.