The Ballard Brewery District is getting national attention once again: The New York Times has just released a travel feature about the neighborhood's plethora of local breweries.
Titled "Exploring Seattle's Booming Beer Scene," NYT writer Christopher Solomon highlighted the cohesive nature of Ballard's brewery cohort. "These days in the neighborhood it's not unusual to see a forklift driving down the street, as one brewer drops off grain to a colleague who has come up short," Solomon writes.
The article highlights how the brewers of Ballard have come together many times over the years, from the Ballard Brewed Festival to the Ballard Brewery Passport, a joint project with the Ballard Alliance to promote local breweries.
Solomon visited many of Ballard's brewhouses, visiting Obec, Stoup, Fair Isle, and Reuben's new Barrel House location for the piece, highlighting a favorite from Reuben's called Wormwood Scrubs. He wrote how the Ballard Brewery District still exudes elements of the "scruffier city" that appealed to him decades ago when he lived in Seattle.
"Walking around the neighborhood one mid-June at noon, the place at first seemed like nothing had changed since I'd lived nearby a decade ago, when practically the only reason to come was in search of a body shop, not a well-built farmhouse ale. I passed a wrecking yard, a company that does asphalt stripping and another that performs heavy equipment repair.
Sometimes the air shook with the dolorous sound of a big ship's horn in the nearby Lake Washington Ship Canal. The scene made me glad. So much about Seattle has gone upscale in the last decade, making much of the city feel polished and superficial. But here, still, was the scruffier city that I'd fallen in love with decades before, one that was less wealthy, less concerned with appearances, less like everyplace else — even as it, too, was changing."
Ballard's collection of craft breweries has shifted over the years, and the pandemic claimed one of the neighborhood's first brewers, Populuxe Brewing. Populuxe closed at the end of 2020 after eight years in Ballard. A new collaboration between Yonder Cider and Bale Breaker Brewing Company will be taking Populuxe's place; they're set to open later this summer.
Yonder made news earlier this year after being forced to close their sidewalk retail operation selling cider to neighbors in Greenwood. After much public outcry, District 6 City Councilmember Dan Strauss worked with Seattle City Council President Lorena Gonzalez to pass the "Bringing Business Home, a Small Business Flexibility Bill" which allowed Yonder to reopen in March.
Just in case you need a reminder, here's a list of Ballard's 11 local breweries:
Bad Jimmy's Brewing Company and Hale's Ales could be squeezed into that list, sitting just beyond Ballard's official borders on Leary Way in Frelard.
It's not the first time Ballard has landed in national news: Back in 2018, TripAdvisor named Ballard one of the country's coolest hipster neighborhoods, raving about the SeafoodFest, National Nordic Museum, and—of course—the breweries.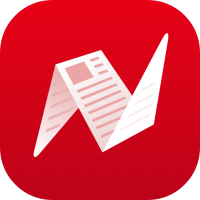 This is original content from NewsBreak's Creator Program. Join today to publish and share your own content.