The multi-year project to improve pedestrian and bike features in Green Lake and Wallingford is now complete, with protected bike lanes and redesigned intersections surrounding the busy lake.
The Seattle Department of Transportation announced the completion of the Green Lake and Wallingford Paving & Multi-Modal Improvements project last week, which includes new bike posts with reflectors and new traffic lights in the neighborhood.
The new protected bikes lanes span from Woodland Park at the intersection of N 50th St and Stone Way N all the way along the eastern and northern sides of Green Lake on East Green Lake Way N and Green Lake Drive North. New pedestrian crossings have been installed at NE 65th St and NE Ravenna Blvd along East Green Lake Way N, with bus stops installed at the northwest and north sides of the lake. (See map below)
Here's a full rundown of the work completed in Green Lake:
New 2-way protected bike lane around the Lake, which transitions to 1-way bike lanes at the intersection of W Green Lake Way N and E Green Lake Way N (near the Pitch and Putt) and extends to N 46th St.
Improvements at the intersection of W Green Lake Way N and E Green Lake Way N (near the Pitch and Putt), which includes adding a new signal that improves wait times by over 2.5 minutes.
Intersection improvements at NE Ravenna Blvd, NE 71st St, and E Green Lake Way N. SDOT "squared up" the intersection by adding curb bulbs and widening the west-side sidewalks. They've also added a rapid flashing beacon one block south of the intersection to improve safety for people crossing.
Parking removal on the east side of Stone Way N between N 45th St and N 50th St, as well as at key intersections around the lake to accommodate new lane layouts.
More than 180 upgraded or new curb ramps.
SDOT has also completed paving and sidewalk enhancements along N 40th St in Wallingford.
"The overwhelming response to me from the community, on the Green Lake paving project, has been very positive. It addressed several ongoing historical issues and concerns, the traffic on the west end of the lake and traffic by the golf course, while simultaneously improving bicycle safety," Chris Easterday, Recreation Center Coordinator of Green Lake Community Center said in a statement. "I believe this project will make the community more safe and welcoming, especially for bike enthusiasts and commuters."
The paving and redesign work was funded by the Levy to Move Seattle. SDOT is planning a community event to celebrate the completion of the project, which they say will happen on July 31. More details to come.
Photo: SDOT Blog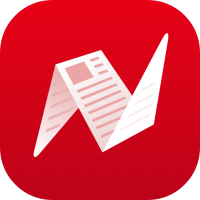 This is original content from NewsBreak's Creator Program. Join today to publish and share your own content.