Police have taken a Ballard man into custody after he reportedly threatened and fired a BB gun at another man who lives in a vehicle.
According to Seattle Police, the suspect wanted the man to relocate. The victim called police on Sunday, June 27 at 4 p.m. to report that someone had fired a BB gun at his car.
When SPD arrived on the scene, the victim, who is currently unhoused, told officers where the suspect lived; just across the street from the victim's inoperable vehicle in the 600 block of NW 47th St. He reported that the suspect yelled at him, told him to get off his block, and "make several other threats and disparaging statements about the victim's housing status."
Both the victim and a witness saw the suspect shoot three BB pellets through is car window. The witness verified some of the victim's statements.
SPD says that when officers arrived, they saw the suspect standing outside his home. The suspect went inside and closed his door, but eventually came out of his home and was arrested.
Officers booked the man for felony-level harassment. SPD says that while Seattle's hate crime laws include protections for individuals experiencing homelessness, Washington's hate crime laws do not.
"Because of the seriousness of the man's crimes, the department has requested felony harassment charge, which potentially carries a longer sentence than a misdemeanor hate crime charge," Seattle Police say on the SPD Blotter.
Under Washington State law, malicious harassment is a hate crime, and in the City of Seattle, malicious harassment that targets homeless people is illegal. According to the Seattle Human Rights Commission, Seattle Office for Civil Rights, and the Seattle Police Department, Seattle's malicious harassment ordinance can "add extra penalties in crimes motivated by the perception that the victim is homeless."
Under Seattle's hate crime law, malicious harassment is considered a Class C felony. Here's how the City defines malicious harassment:
"A person is guilty of malicious harassment if he or she maliciously and intentionally commits one of the following acts because of his or her perception of … homelessness … :
a) Causes physical injury to the victim or another person;
b) Causes physical damage to, or destruction of, the property of the victim or another person; or
c) Threatens a specific person or group of persons and places that person, or members of the specified group of persons, in reasonable fear of harm to person or property."
To read more about the incident, visit the SPD Blotter.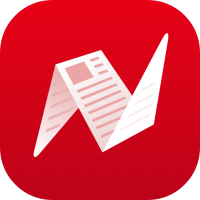 This is original content from NewsBreak's Creator Program. Join today to publish and share your own content.