The Seattle Department of Transportation has just wrapped up a project to install vertical posts down the center line of the Aurora Bridge.
The yellow posts were installed to help make the center line more visible to drivers. SDOT says the project is a short-term safety improvement for the next year while the department monitors traffic speeds, traffic volume trends, and other safety data along the bridge. That information will eventually help SDOT consider larger, long-term safety improvements for the busy highway bridge.
The reflective poles were installed overnight the previous two weekends in response to a number of traffic deaths and serious injuries along the roadway. SDOT and the Washington State Department of Transportation are collaborating to secure $2 million for a "more substantial corridor-wide safety project," SDOT says.
According to SDOT, Washington State Senator Reuven Carlyle is encouraging state investment into funding for safety improvements on Aurora Ave N.
"I'm thrilled our community secured this high-value, targeted public investment in safety in this year's state budget" Carlyle said in a statement. "Following the Aurora Bridge tragedy of 2015 and a tragic continuation of deadly crashes on the Aurora corridor, the City of Seattle and the state share a public and moral obligation to improve public safety on our iconic bridge."
The Aurora Bridge tragedy Carlyle is referencing was when a Ride the Ducks vehicle and a charter bus collided on the bridge in September 2015. The accident caused four deaths and injured about 50 others.
"I remain fully committed to working with my legislative colleagues and city leaders to pass a state transportation package that invests in public safety, pedestrian improvements, and bicycle access throughout the Aurora Avenue corridor."
Other recent safety projects on Aurora Ave N include the installation of two new speed radar signs in December. The solar-powered radar signs were installed on the southbound side of Aurora Ave N at N 38th St and the other on the northbound side near 6th Ave N. SDOT also installed and extended the guardrail for the northbound approach to the bridge.
"Aurora Ave N is one of our city's busiest corridors, and has seen injury and loss of life that makes ongoing safety projects imperative. We honor and remember those people walking, rolling, biking, and driving who have lost their lives and we continue to commit to making safety enhancements on Aurora Ave N and citywide," Mayor Jenny Durkan said about the December 2020 improvements. "We are grateful for the opportunity to work in partnership with Senator Carlyle and our regional partners to reach our Vision Zero goal to end serious traffic injuries and fatalities by 2030."
Photo by Amanda Snyder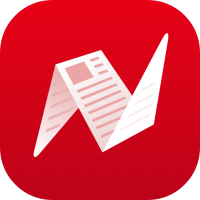 This is original content from NewsBreak's Creator Program. Join today to publish and share your own content.