Crews will be conducting routine maintenance on the Ballard Bridge this week, causing lane closures and occasional sidewalk closures.
The Seattle Department of Transportation will be working on the bridge starting today, June 14, through Monday, June 21 to inspect and repair concrete underneath the bridge. SDOT will have an under bridge inspection truck (UBIT), which includes a mobile crane that allows operators to be positioned to perform any type of task underneath the bridge.
Workers will be on site from Monday to Friday between the hours of 7 a.m. and 2:30 p.m. (no work on the weekends). SDOT says you can expect a northbound right lane closure on the Ballard Bridge, but it will not affect bridge openings for boats.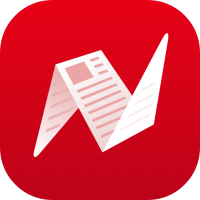 The sidewalk will be open most of the time during construction, but people on bikes will need to dismount and walk their bike through the work area on the east side of the bridge. To bypass the construction, SDOT recommends bicyclists detour to either the Ballard Locks or Fremont Bridge.
The 104-year-old Ballard Bridge carries more than 57,000 vehicles per day, and the project is part of SDOT's ongoing inspections and maintenance to ensure it stays operational and safe for vehicles, pedestrians, and bicyclists. Along with their routine bridge check-ups, SDOT is also planning for the future of the bridge with the Ballard Bridge Planning Study, in which the department has evaluated eventual rehabilitation and replacement options for the bridge.
The planning study was funded by the Levy to Move Seattle and explored feasible rehabilitation and replacement options for the aging bridge. SDOT says it's the second of 10 studies to "help us assess and manage roadway structure maintenance needs and maximize future investments," and to help the department better grasp the full picture of Seattle's infrastructural maintenance backlog.
SDOT has completed the initial bridge planning study, which included a full screening of rehabilitation/replacement options based on geometric and traffic constraints. SDOT surveyed community members to determine transportation needs and values, and then evaluated cost-effective and possible structures that would provide multi-modal solutions.
The Ballard Bridge Planning Study was also used in creating the Ballard-Interbay Regional Transportation System (BIRT) report. The BIRT report was carried out in response to the Washington State's Legislature's request for SDOT to report on how to improve travel for people and goods along the Ballard-Interbay corridor. The report, completed in November 2020, "outlined bridge replacement and multimodal transportation projects and corridor investments with a holistic and systemic approach to keep people and goods moving in Ballard-Interbay."
The transportation department will continue to evaluate funding options by comparing various options. SDOT says in the coming years they will develop a Bridge Assessment Strategic Management Plan to continue their work.