Plans are in the works to replace the Firestone Tire on NW Market St with a 7-story apartment building.
The project plans include a 122-unit apartment building and parking for 73 vehicles at 1145 NW Market St. The property sold last June for $7 million; J. Selig Real Estate is the developer and Mithun is the architect.
"With unique frontage on both Market Street and 54th Street, the project has the opportunity to provide a vibrant retail experience on Market Street, and a pedestrian scale series of two-story apartments on 54th Street," the design proposal reads.
"Our vision is to create a contemporary and highly attractive project that is inspired by modern Nordic design, drawing on Ballard's Scandinavian roots to create a beautiful new multifamily home in the heart of the urban village of Ballard."
Both the commercial and residential entrances would be located on NW Market St, with private ground-level entrances for residents on 54th St. The parking garage entrance would be located on the western side of the building, next to McDonald's.
The proposed design aesthetic harkens back to Ballard's once-vibrant timber industry; the architect envisions a "stacking/carving" design that is reminiscent of stacked timber, with horizontal beams cut at various lengths.
"Stacked lumber serves as an inspiration and as an example of a large volume broken down in scale by its constituent pieces. Sticks of lumber at random length provide visual interest and smaller scale, and form a regularity of overall shape," the design proposal reads.
In practice, this will appear as offset geometric forms with repeating elements at different heights or lengths, staggered to create a unified whole.
There will be a Design Review Board recommendation meeting in early June in which residents can watch or listen in and offer comments and questions. The meeting will be Monday, June 7 at 5pm and can be watched by following this link or calling 206-207-1700 (Passcode: 187 227 1593) for the listen line.
If you want to sign up to provide comments on the proposed design during the public comment portion of the meeting, use the online form provided under the specific project listed in the Design Review calendar. Each speaker is allowed two minutes to speak on the matter. Note that online registration to comment at the meeting only opens two hours before the meeting start time, and will end at the end of the Board's clarifying questions, which happens 30 minutes after the meeting start time.
Comments should be focused on the design of the proposal only: The Design Review Board does not have authority over zoning designation, density, housing affordability, parking requirements, or unit type or mix.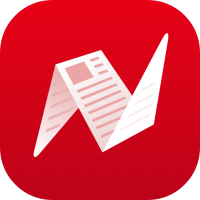 Images and renderings from the design proposal packet