The great blue herons have been busy this spring in Commodore Park, with 68 active nests perched high in the trees above the Ballard Locks.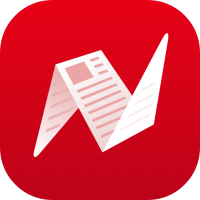 As always, the Heron Habitat Helpers (HHH) are keeping a close watch on the colony, which they say have begun to welcome their first chicks of the season. "Many chicks have hatched and there's a lot of chatter as they call for parents to bring food," HHH write on their Facebook page. HHH is an organization of volunteers who help educate and protect the great blue heron colony in Seattle.
While most heron couples have already built their nests for the season, one new heron couple is just getting started on theirs, HHH says. In past years, the colony is typically on the south side of the locks, but this year, HHH says they've expanded to the north side of the locks.
While they're tricky to see, you can spot the nests by standing in front of the garden caretaker's home in the Ballard Locks Botanical Gardens. HHH says heron monitor Carol Tofle has counted a total of nine nests in the botanical gardens: Five are in the oak trees in front of the caretaker's house, and four are in the Japanese red pine at the northwest end of the garden.
HHH says there were originally six nests in the oak trees, but one that was built early on in the season was abandoned quickly thereafter. The nest is apparently still there, but is shrinking because it's not being maintained by the herons.
The organization is always looking for more volunteers to help monitor nests. Each monitor is asked to visit the colony at Commodore Park once a week for about three hours. Nest trees are identified by letters and the nests in each tree are numbered to help monitors keep an eye on the comings and goings of herons throughout the day.
On a typical monitoring day, volunteers will note down whether one or two herons are present and what they're doing, whether it's nest-building, mating, incubating, or feeding chicks. Once chicks begin to hatch, volunteers monitor how many there are and their ages.
HHH trains all volunteers, and no previous experience is necessary. To join as a volunteer, contact HHH by emailing membership@heronhelpers.org.
HHH will also be hosting a public event in June to celebrate the new brood of herons; they'll be sharing details on their Facebook page, so stay tuned for more.
Photos by Kathleen Atkins Photography and Heron Habitat Helpers on Facebook