The Seattle Department of Transportation is making a number of improvements to bike lanes and parking on N 34th St, causing detours and parking restrictions for the next two weeks.
The roadwork is part of the N 34st St Mobility Improvements, which will add protected bike lanes from Fremont Ave W to Stone Way N. The redesign will maintain parking on the north side of the street, and update the intersection design at the Stone Way N, Troll Ave N, and Fremont Ave N intersections.
SDOT says the design plans were made using traffic data, comments from community outreach, and guidance from the citywide transportation plans.
The roadwork is happening on N 34th St between Fremont Ave N to Stone Way N; SDOT says the changes are meant to increase safety for people biking, walking, and rolling. Work will commence today (Monday, May 10) and take place primarily overnight—from Monday to Thursday from 7 pm to 7 am.
SDOT says the work will take two weeks and require detours and temporary driveway closures along the roadway. Overnight parking will be impacted by the work; SDOT will place no-parking signs in affected areas.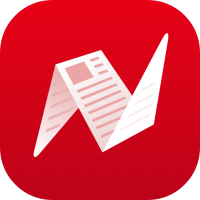 The work is being split into three phases: The first two phases will be primarily focused on the north side of N 34th St, and the final phase will happen on the south side of the roadway. During the work on the north side, SDOT says people entering or leaving parking garages and driveways will only be able to do so by turning left on N 34th St. There will be crew members at the intersection of Troll Ave N and N 34th St to guide people who are riding bikes through the detoured area.
Note that during phase 1, N 34th St will be open to people driving eastbound. Westbound traffic will be detoured onto N 35th St. 
SDOT says phase 2 will be similar to phase 1 except for people on bikes will now use the newly installed bike lanes to move between Troll Ave N and Fremont Ave N. 
The third and final phase of construction (above) will have crews working on the south side of the street, but N 34th St will be open to westbound traffic. Eastbound traffic will be detoured to N 35th St.
SDOT says to expect the following during construction:
Driveway access will be limited at times 
Noise, dust, debris, and vibration 
Construction staging and parking impacts near the work sites 
Roadway closures and detours for vehicle traffic 
Temporary no parking along north side of N 34th St 
Crosswalk and sidewalk closures, and detours for people walking and biking 
SDOT says all work is weather-dependent.
To learn more about the project, visit SDOT's project webpage.