Homegrown Stoup Brewing has expanded outside the boundaries of the Ballard Brewery District to open their new Kenmore location today, joining forces with Seaplane Kitchen and Bar for the new venture.
Seaplane, part of the Weimann Maclise restaurant group, will be turned into Stoup Brewing Kenmore. The restaurant group includes popular Seattle-area restaurants including Poquitos, Rhein Haus, Sabine, Stoneburner, and Macleod's. Stoup's new brewery and restaurant will open its doors at 2 pm today, May 6 and is located in the heart of Kenmore at the Hangar at Town Square (6704 NE 181st St).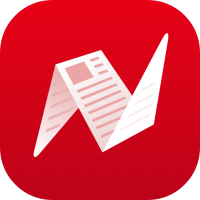 Stoup's new spot will have local chef Jason Stoneburner heading up the kitchen, creating a "Northwest-inspired menu centered around stone hearth pizzas, salads, and beer-friendly big plates." Along with their extensive menu, they'll be serving 22 beers on tap including their Citra IPA, Mosaic Pale, and Robust Porter with a constant rotation of other favorites including the Mothership IPA, which is brewed exclusively for the Ballard and Kenmore locations.
You can also get to-go beers at the new location—they'll have a designated retail area selling 4-packs, pre-filled crowlers, and Stoup swag. In the future, they'll also have a curated selection of beers from industry friends.
Some of their menu items will include a brewer's pretzel with pimento cheese and spicy stout mustard; chicken wings in two flavors (korean bbq or kimchi ranch); a ginger kale salad with green papaya, peanuts, and a chili ginger dressing; plus several pizzas including the "Beer Belly" with fennel sausage, red onion, mushrooms, and mozzarella and the "Torpedo" served with crushed meatballs, provolone, mozzarella, and roasted peppers.
Chef Stoneburner says that when planning the menu, he wanted to keep crowd favorites from Seaplane but also add in some new options that are easy to share over a beer, such as nachos on a tray, meatball sliders, and burgers.
The restaurant and taproom will have a 125-person dining room, 25-seat bar, and 50-person outdoor patio with a fire bit and buddy bar. For private events, there's a mezzanine for up to 50 guests. During ongoing COVID restrictions, the city of Kenmore has allowed Stoup to expand their outdoor seating into the adjacent plaza.
"Innovation has been the key to survival in the last 12 months and this partnership with Stoup is a testament to that," James Weimann, co-owner of Weimann Maclise Family of Restaurants said in a statement about the opening. "After a very difficult year, collaborating on a creative project with talented and enthusiastic new partners is a huge breath of fresh air! Our hope with this evolution is that regulars who loved the food and atmosphere at Seaplane will find all those same elements in the new Stoup taproom. And fans of Stoup Brewing will have a new place to enjoy their favorite beer!"
Stoup Brewing Kenmore will be open from 12 – 9 pm Sunday and Tuesday-Thursday, 12 pm – 10 pm on Friday and Saturday. The taproom will be closed on Mondays through May 24th, with plans to open seven days a week starting on Memorial Day.