The Ballard High School Playmakers will virtually present their latest musical with Spring Awakening's opening night this Thursday, May 6.
According to Ballard High School, the play follows a storyline from the 1891 German play of the same name by Frank Wedekind. Ballard's production is directed by Shawn Riley and musically directed by BHS choir teacher, Courtney Rowley.
From BHS:
The nature of all teenagers is to question their parents. Back in 1890's Germany on the cusp of the Industrial Revolution, things were no different. Spring Awakening is based on German playwright Frank Wedekind's controversial play from 1891. It was so scandalous in its day for addressing sex violence and suicide that it was not staged until 1906. This contemporary production was first staged on Broadway in 2006, with a rock soundtrack by Duncan Sheik. 
The story follows three teenagers in a small German village: blossoming 14-year-old Wendla; socially awkward Moritz; and their fearless classmate Melchior. Raised by prudish parents in a repressive school environment, they experience the dawn of their own sexuality. Inevitably they awaken to both joy and pain, with little direction from the adults around them.
"Teenagers face hardships in every generation and this year has been no exception. I chose this play because the message of Spring Awakening is that whatever you're going through and whoever you are, your feelings are valid and you absolutely have a voice," BHS Theatre Director Shawn M. Riley said in a press release about the play.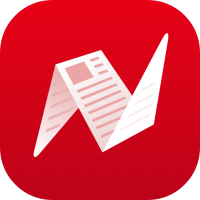 The musical addresses adult and teenage themes which include teen pregnancy, suicide, academic pressure, and social acceptance. Due to explicit content, there is a Parental Guidance Advisory. Mental health professionals will be present during the show with virtual talkbacks. This play navigates teenage self-discovery through youth rebellion without direction from adults.  
Spring Awakening features 21 BHS student actors, and will be live-streamed on May 6-8 and 13-15 beginning at 7:30pm. Eia Waltzer choreographed the show and BHS alumnus Gustavo Gutierrez is director of photography and editing. The cast rehearsed completely via Microsoft Teams and Zoom. 
Each ticket will be $25 and can be purchased at www.showtix4u.com. A link will be provided and sent virtually for the selected evening of your choice. The link will expire after the evening you attend and will not be available to view for other nights.
Ballard Performing Arts Boosters partnered with Alison's Coastal Cafe and Bakery to offer special take-home dinner boxes to viewers. From every box sold, $5 will be donated to Ballard Performing Arts to support virtual learning and other services as the school prepares to return in person soon.
The dinner boxes are $55 for two people, and the menu offers a few options: Pasta Florentine with grilled chicken or mushrooms and marinated zucchini or a steak dinner with garlic smashed potatoes. All dinners come with a lemon cheesecake shortbread bar with blackberries and shortbread crumble bar for dessert.
You can preorder your box from Alison's here (be sure to order 24 hours in advance), and pick up your dinner order at the restaurant (5404 Leary Ave NW) between 2pm and 6pm on the day you select.